Night Czar Amy Lamé was awarded Freedom of the City of London last week, but some commentators have suggested that her work to support the capital's nightlife does not merit the honour.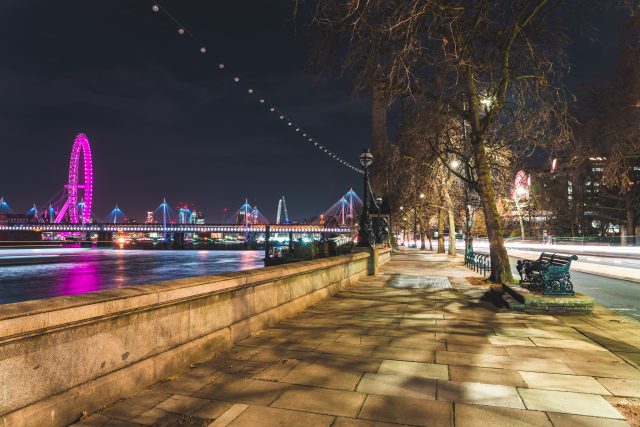 Lamé, who is on a £116,925 salary, according to the Mayor of London website, has been in the role since 2016, when she was appointed as the UK's first-ever Night Czar, having previously worked in the media and served in the position of Mayoress of Camden from 2010 to 2011.
At a ceremony in Guildhall on Friday she was given Freedom of the City of London, an approximately 800-year-old tradition that involves handing the recipient a parchment. While the end of feudalism meant that it lost some of its historical significance, it is still considered a great honour.
Massive congrats to our @Nightczar Amy Lamé on being awarded the Freedom of the City of London for her work to protect, preserve and innovate the capital at night, and champion LGBTQI+ rights. pic.twitter.com/ARDoPcwlKf

— Mayor of London, Sadiq Khan (@MayorofLondon) July 15, 2023
Speaking after the ceremony, Lamé said: "Our city's life at night is unparalleled across the world and as London's first Night Czar, I'm proud of all the work that we have done to protect, preserve, and innovate the capital at night, alongside my work to champion LGBTQI+ rights…I will continue to do all that I can to support and stand-up for all aspects of life at night, as we help build a better London for everyone."
But many pundits questioned whether it was deserved, citing the present state of London nightlife.
LBC News presenter Christopher Golds tweeted his perspective: "She has done quite literally nothing for anyone in London – particularly its nightlife. How many pubs, bars, clubs and restaurants have shut down under her time in office. This is frankly shocking, let alone embarrassing."
Golds added: "Tone deaf to the highest order. London is barely a 12 hour city let alone a 24 hour one. Where did she go to celebrate this achievement? A Pret that closed at 8pm?"
GB News presenter Tom Harwood was similarly damning: "Rewarded for presiding over hundreds of venues shutting down, some of the most restrictive licensing on the planet, and the hollowing out of this city."
During Lamé's time in the role, the hospitality industry has been hit by the Covid-19 pandemic and Brexit, both of which have resulted in staff shortages and permanent closures in the capital. Figures from CGA by NIQ and Alix Partners for the three years between March 2o20 and March 2023 showed that central London lost 540 licensed premises in that period, about 15.6% of the pre-Covid total – equalling around one closure every two days.
WLC has contacted the Night Time Industries Association (NTIA) to hear its perspective.
This is not the only time the Mayor of London's office has gotten into hot water over the issue of nightlife – it has been suggested that ULEZ expansion will unfairly penalise night workers at the city's pubs, bars and restaurants.