Jamie Oliver has revealed further details about his new Covent Garden restaurant, the celebrity chef's first UK opening since the dramatic collapse of his restaurant empire four years ago.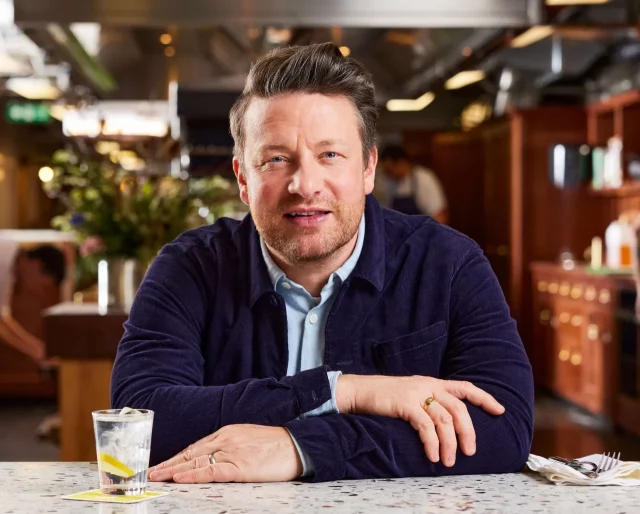 Plans for Oliver's return to the UK restaurant scene were revealed in May of this year, with the Naked Chef sharing that the new spot, as part of the £60 million redevelopment of Theatre Royal Drury Lane, would be a more premium offering than the casual dining which typified his Jamie's Italian chain.
He has been vocal in his belief that, had he opted for catering to a more upmarket clientele, his restaurants would not have gone under, telling Daily Mail magazine You: "If I'd have spent 13 years opening posh restaurants, I could assure you they'd all be open today. You know, Britain has always been very good at nourishing the rich."
Now Oliver has revealed further details concerning the new restaurant, which will be called Jamie Oliver Catherine Street. On Instagram, he posted: "We're creating a menu that reflects my love of Britain's rich & diverse food culture and champions independent producers and suppliers. My hope is that Catherine Street will be a wonderfully welcoming, happy place to dine, with great service, and delicious food at its heart. To say I'm excited is an understatement!"
He also offered what appears to be a glimpse of the new logo:
View this post on Instagram
The restaurant is due to open in November.
Also in May, restaurateur Jeremy King, once half of the Corbin & King restaurant group that oversaw sites such as The Wolseley and Brasserie Zédel, joined Jamie Oliver Group in an advisory role. King will also be returning to the restaurant scene with a new restaurant of his own, The Park, expected to open near to Hyde Park in spring 2024.
This article was originally published by the drinks business and has been shared with permission.