Half of millennials in the UK include drinking and dining out within their essential spend, with 46% of people of all ages would happy to spend up to £60 on a meal, a new report has revealed.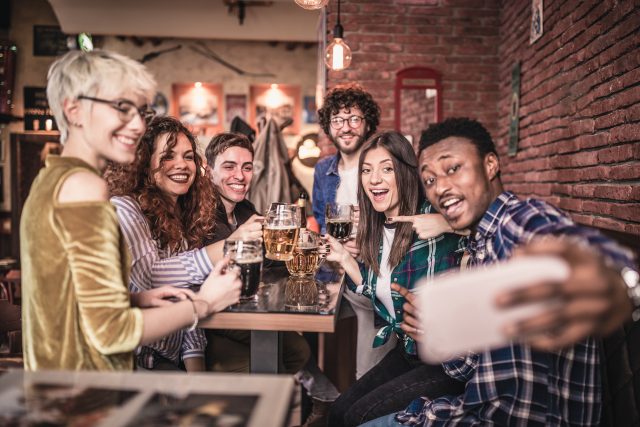 DesignMyNight has just released the results of its city survey, with this year's focus being on affordability.
The results show that a large proportion (83%) of respondents have changed their spending habits due to the cost of living crisis.
However, almost 50% of millennials (between the ages of 26 and 35) who completed the survey view drinking and dining as essential spending.
Almost 36% of participants in all age categories still class going out to restaurants and bars as 'essential spending'
DesignMyNight's affordability city survey also revealed that the British public are still willing to spend more than £7 on a pint.
As many as 46% of respondents would happily spend up to £60 on a meal, while 73% stated they'd spent between £4 and £6 on their last pint. There were also still 15% of people who'd spent between £7 and £9, with the minority of just 1% stating they had spent more than £10.
When asked what event people would most likely splash out on, birthdays came up as the clear winner, with 85% stating they would happily spend more for this occasion.
Katie Kirwan, head of brand and B2C at DesignMyNight, said: "The going may be tough right now, but going out remains important to our audience across all price points. While we've seen that a demand for affordability is propping up the industry, quality of spending is equally as important, and people aren't willing to sacrifice their money for the mediocre. Hospitality's run of it post-covid has been difficult, but our consumer survey has shown that shared experiences are still there to be catered to, and that with over 50% of millennials seeing drinking and dining as a necessity, a cost of living crisis isn't going to hold the industry back."
This article was originally published by the drinks business and has been shared with permission.