Fans of beer have started to share what they love about cask ale, with flavour and the appeal of a freshly-poured pint noted as attributes.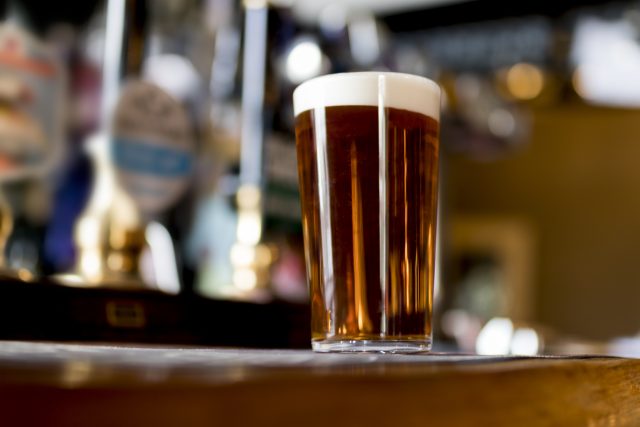 The messages, which came in thick and fast during Cask Ale Week, were in response to the sector feeling that cask assessor Cask Marque's recent tie up with GB News had done little to amplify the positive aspects of cask.
One key message that rang true throughout was that "cask is for everyone" – a turn of phrase which, following the debacle, became a hashtag on Twitter. What the unfolded were a swathe of messages from beer fans and voices from across the industry who set about beginning to preach about cask ale with raptures of how it was such a "perfect" and "comforting" drink, especially when enjoyed in a pub setting. The thread continued on Twitter using the #CaskAleWeek #caskisforeveryone hashtags.
Describing cask, beer writer and director of British Beer Breaks Phil Mellows explained: "Sometimes, just sometimes, cask can be even better than a perfect pint ought to be. Like Spinal Tap's amp, the dial goes up to 11."
Craft Beer Newcastle owner Daisy Turnell pointed out: "For cosy autumnal beers in the pub, nothing is as comforting as a pint of cask. Bonus points if that pub has a fire on, too."
Chiming in, Adnams head of production Fergus Fitzgerald admitted: "Perhaps the thing I love most about cask is that the moment of perfection is fleeting. Every pint of cask, with the right handling, can and should be good, but the pints that are perfect….they ebb and flow to an uncertain tide and with it they bring ashore unknown pleasures."
Agreeing with the sentiment, Thornbridge COO Simon Walkden said: "Nothing beats a pint of well-brewed and well-kept cask beer. I may be a little bit biased, but my choice would have to be Jaipur, especially direct from the source!"
Beer writer and author Adrian Tierney Jones also revealed:: "Cask beers that I like have a heft and weight and a willingness to produce a measure of pleasure on the palate time and time again, for instance the Hooky I had straight from the wood in the summer or the Broadside at the Lord Nelson and a cask barley wine is Edenic in its joy."
While Neptune Brewery co-founder Julie O'Grady described how "fresh, well brewed and looked after cask can be unbeatable. Also watching cask settle in a glass is wonderful. New brewing methods and use of hops have brought it up to date".
Beer writer and author Melissa Cole added: "In the spirit of taking back the narrative on Cask Ale Week as something that's supposed to be positive: a pint of cask makes the arrival of autumn and winter a much less depressing thing, cosy pubs, woolly jumpers, letting the wind howl outside."
Last year, the hashtag #CaskAleWeek had a social media reach of 15.8 million people. Cask Ale Week will continue to run until 1 October.
Here is a video, created in conjunction with CAMRA, based on a missive included in The Good Beer Yearbook on what makes cask ale such a special thing when enjoyed in a pub setting which underpins the core message of this week's messages from across the industry.
This article was originally published by the drinks business and has been shared with permission.