The Kensington restaurant has been forced to temporarily close its doors following an electrical fire in August, with plans to reopen in 2024.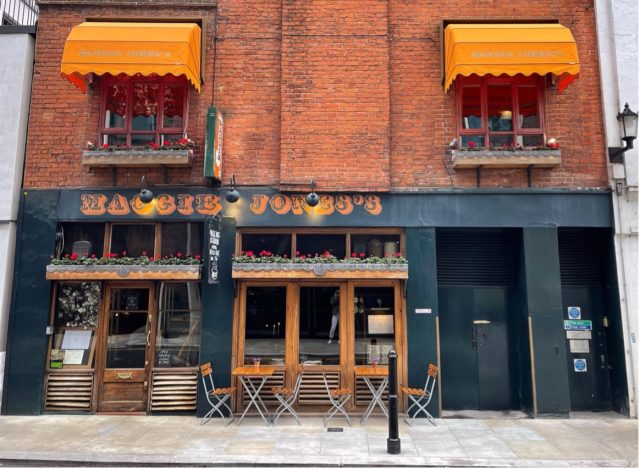 The fire at Maggie Jones's took place in the early hours of Saturday 26 August.
This is the second time that the restaurant has had to close since it first opened nearly 60 years ago, with Covid-19 being the first.
Maggie Jones's first opened in 1964 as Nan's Kitchen, and is said to have been Princess Margaret and Lord Snowdon's favourite restaurant at the time.
In the early Seventies the restaurant changed its name to Maggie Jones in honour of its most famous client, who used to book under the alias 'Maggie Jones'.
The Frankel family – who own the restaurant – has encouraged customers who planned to book a table at Maggie Jones's to dine at its sister French restaurant La Poule au Pot instead, until the restaurant reopens.
They are also welcoming fans of Maggie Jones's to purchase gift cards, which they will be able to use as soon as the restaurant reopens.
Maggie Jones's will soon start to undertake a renovation and its owners have pledged to keep followers updated with pictures of the repairs on social media.
The restaurant is set to reopen in the first half of 2024, just in time to celebrate its 60th anniversary.
Hit with rising cost pressures and a cost-of-living crisis, restaurants across the country are being forced to shut their doors. Britain lost approximately one in 18 of its licensed premises over the 12 months to July – amounting to 5,736 pubs, restaurants, bars and cafés — with further hospitality closures "inevitable", new research shows. Read more on that story here.
This article was originally published by the drinks business and has been shared with permission.