A group of Japanese tourists dining at a restaurant in Singapore were so horrified to discover that they had been charged SG$938 (£562) for their order of chilli crab that they called the police.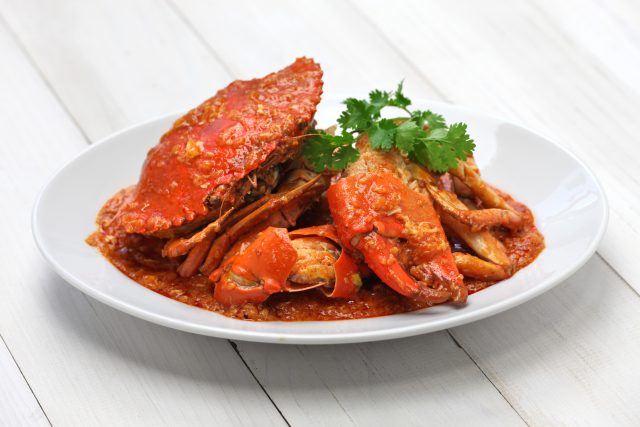 The tourists who were dining at Seafood Paradise were presented with a SG$1,322.27 (£792) bill for their meal, which consisted of, among other items, mee goreng (stir-fried noodles) with seafood (SG$19, £11.40), fried yam ring (SG$18.80, £11.30), and a bottle of Bulletin Place's Australian Cabernet Sauvignon (SG$20, £11.99) – but it was with the the Alaskan King Crab that they really felt the pinch.
The crab cost SG$26.80 (£16) per 100 grams, and weighed 3.5 kilograms in total. According to one of the disgruntled group, the restaurant recommended the dish on the basis it cost around SG$30, supposedly without disclosing that was not for a portion but rather for around 100g.
In a statement published in news outlet Asia One, Paradise Group, which is behind Seafood Paradise, claimed that it had communicated the cost of the crab to the customers twice before the order was put through, even bringing the live crustacean out and presenting it to the diners, apparently.
"Customers were seen taking photos and even selfies with the live Alaskan King Crab," the spokesperson said.
According to the restaurant, it was prepared in three separate ways, at no added cost, including as a classic Singaporean chilli crab, with salted egg yolk, and with truffle.
Junko Shinba, one of the diners, claimed: "None of us were informed that the whole crab would be cooked only for us, as some other restaurants serve crabs partially. There were three plates full of crab and many other dishes, we were unable to finish everything."
When the bill arrived, an argument ensued between restaurant staff and diners. The customers refused to pay, and apparently requested that the police be called.
It is unclear exactly what the police said, but their arrival may have prompted the restaurant to slightly reduce the bill. According the Paradise Group spokesperson: "One of the customers mentioned he didn't have enough money and asked what can be done to help. Out of goodwill, the restaurant manager offered a discount of SG$107.40 (£64.40), equivalent to 400g of live Alaskan Crab."
Shinba has reportedly relayed a complaint about the restaurant's conduct through the Singapore Tourism Board.
Related reading:
Tripadvisor warns tourists after restaurant charges €100 per drink
This article was originally published by the drinks business and has been shared with permission.