On-trade drinks sales in France have received a major boost from the arrival of the Rugby World Cup, according to research from CGA by NIQ.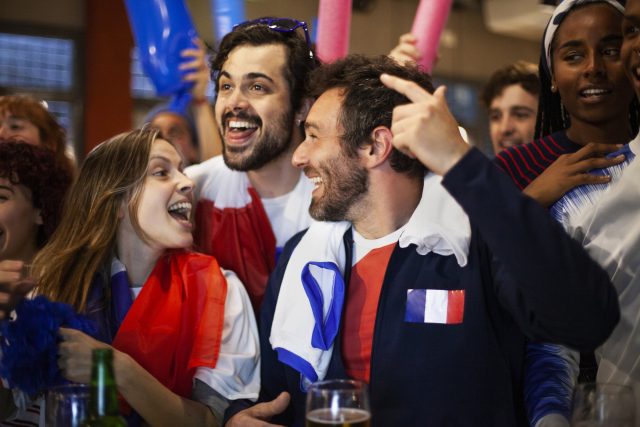 This year's tournament may still be in the group stages, but French bars are already benefitting from it when it comes to sales.
According to the research from CGA by NIQ, almost half (48%) of French consumers plan to watch the Rugby World Cup, with 29% of that cohort planning to watch it on-premise.
According to the study, those French consumers who plan to go out to watch World Cup fixtures are notably wealthier, having an average household income of nearly €37,000 (£32,174), €6,000 (£5,217) higher than those who won't be watching the rugby in bars and restaurants, giving them more disposable income to spend on drinks.
The findings also revealed that French men going on-premise to watch the rugby will outnumber women two-to-one, and that those who are going out to watch it are 7% more likely to drink out weekly.
Julien Veyron, CGA's client solutions director for France, said: "The World Cup should see many bars filled to capacity over September and October—not just by France's own consumers but by the thousands of people who are visiting the country for the tournament. It is a superb opportunity for drinks suppliers and manufacturers to strengthen popular brands and achieve trial of newer ones."
However, a number of those travelling fans have been faced with drinks issues, with some stadia struggling to cope with the enormous demand for beer – one of the venues also reportedly does not serve wine.
This article was originally published by the drinks business and has been shared with permission.