The government could save beer and pubs by addressing margins and investing back in the sector, according to industry veteran John Keeling.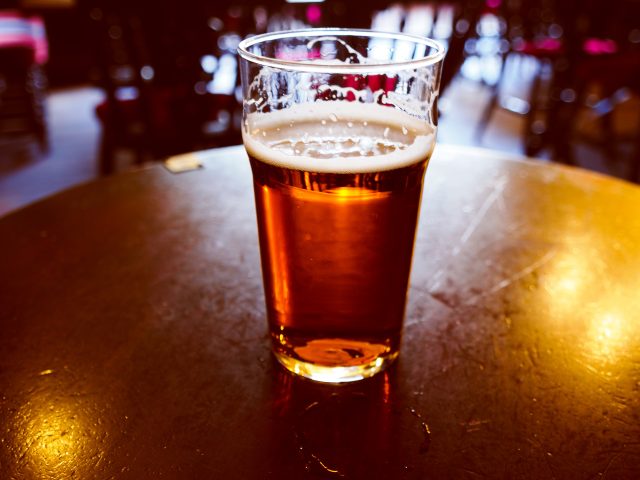 Speaking to the drinks business, former brewing director of Fullers, Smith & Turner John Keeling said: "In both the pub side of the business and the brewing side of the business what is happening is that margins are getting smaller. The only relief I can see to this is if the government gives taxation relief to address these margins."
Keeling explained: "It would mean taking duty apart and having fairer duty which is similar to other places in Europe or even America."
In Britain, an overhaul of the current duty system on alcohol began from 1 August 2023, which saw all alcoholic drinks taxed based on their alcohol by volume (ABV), meaning that beverages with a higher alcoholic percentage became subject to higher rates.
This replaced the current alcohol duty system, which consisted of four separate taxes covering beer, cider, spirits, wine and made-wine.
The reform was first proposed by the Rishi Sunak in 2021 during his time as Chancellor, and has been met with continuous backlash from industry bodies and professionals who claim the new system treats wine and spirits unfairly. But, after freezes on alcohol duty were implemented last year, there were still pleas from the trade that it is "not too late to scrap these crippling duty hikes".
Back in the summer, SIBA's Watts warned that there would be "winners and losers" to the new system. For beer, The government had also increased relief up to 8.5%, meaning "there's a growth area now for those Double IPAs between 7.5% and 8.5%".
However there was also a stark warning for smaller brewers too, with Watts predicting that more global brands would reduce ABVs to benefit from the lower duty rate below 3.5%, meaning more price competition with independent British breweries.
As the UK pub closure rate continues to climb with almost as many pubs shut across the UK in the first six months of 2023 as did throughout all of last year, the situation the beer and pub industry faces continues to be rather bleak.
Amidst such trials, the brewing sector grew to be increasingly incensed by Sunak's 'PR stunt' at the Great British Beer Festival along with his brag that he has helped make beer cheaper for the nation. A claim that was refuted by brewers keen to amplify the truth of the situation and the stranglehold they were in.
While cask ale has also seen its reputation weakened by Cask Marque's most recent tie-up with GBNews, the sector has been crying out for some real guidance on the way forwards.
Keeling, picking up the mantle, explained that it was possible for a lot of the issues within the pub and beer sector — even cask — to be resolved, but the margin issue needed to be fixed so that there were means to fund changes.
Keeling told WLC: "I worked out that, for London Pride, the disparity is 20p. If you put that 20p into the margin and took, say, 10p for retail and 10p for the brewer, you would have more money for investment in cask. You could then invest in training to dispense it properly and to look after it properly and invest in marketing to sell it. To invest in good beer, there needs to be an investment in quality to make sure it is good."
This article was originally published by the drinks business and has been shared with permission.