Gordon Ramsay Restaurants has sacked a senior sous chef from Savoy Grill after he sent a series of racist messages to another chef.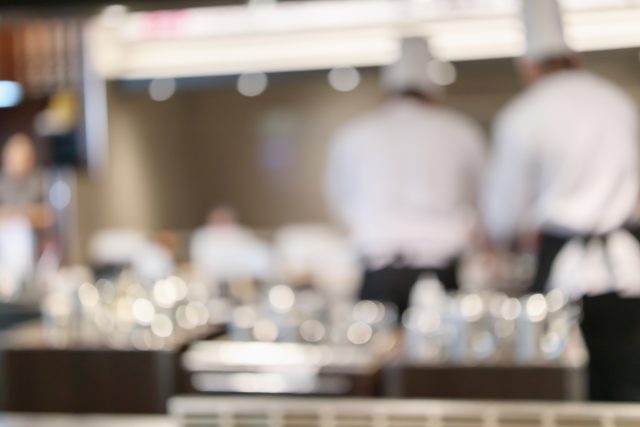 Chef consultant Jason Howard shared in a now deleted social media post that he had received messages from an employee of Savoy Grill which, according to trade news outlet The Staff Canteen, contained racial slurs and death threats against Howard.
In an Instagram story, Savoy Grill revealed that it had sacked the offending, but unnamed, chef and also reported the incident to the police: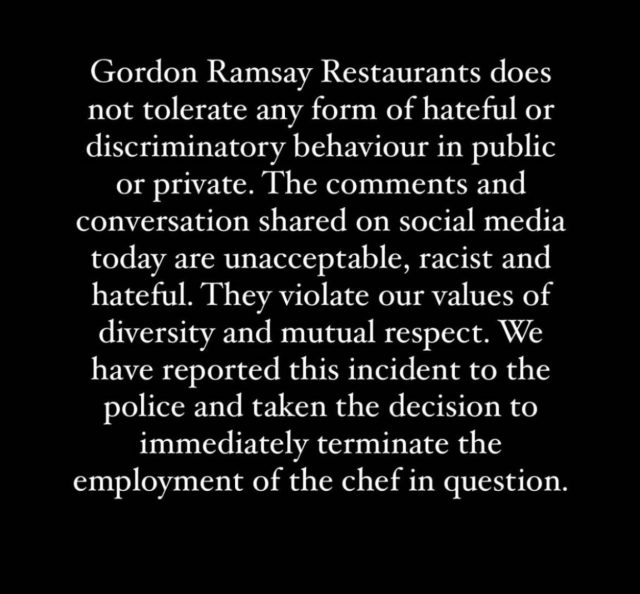 WLC has reached out to the Metropolitan Police for an update on the case's progression.
Responding to the announcement of the chef being fired, Howard posted on Instagram: "Thank you to you all, for showing we won't do business with racism, it's amazing to see that this type of behaviour is not tolerated, and has no place in our society or work environments. And to @savoygrillgordonramsay thank you, no one wants to see someone lose there job, but we need to stand for what is right."
Be Inclusive Hospitality's 2022 Inside Hospitality Report revealed "alarmingly high levels of concern about the impact of racism", with 28% of Asian, 37% of Black and 39% of Mixed respondents claiming to have experienced or witnessed racism in their (as of 2022) current place of work. Just 22% of White employees surveyed noted it. Among those who reported witnessing or experiencing racism, just 23% of Asian, 16% of Black, and 12% of Mixed respondents said that they had been offered wellbeing support afterwards. 43% of Black respondents believed that ethnicity had hindered their career progress, compared to 37% of Asian respondents and 7% of White ones.
This article was originally published by the drinks business and has been shared with permission.