Chef Stephen Terry has announced the closure of The Hardwick in Abergavenny just months after the trial of two former employees who defrauded the restaurant out of £150,000.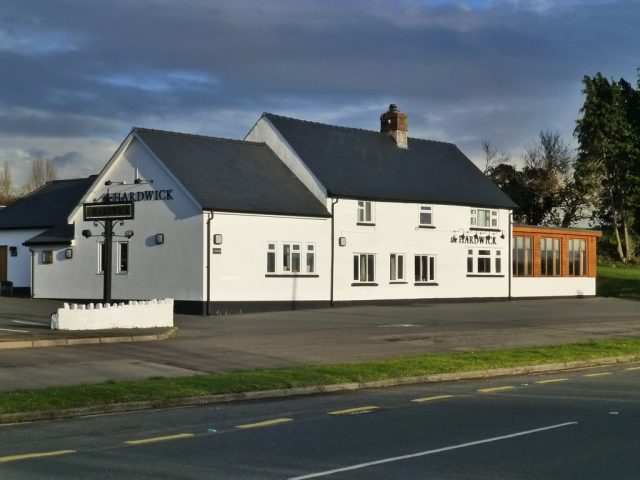 Terry was a protege of Marco Pierre White's at Harveys. He would later acquire revered restaurant The Walnut Tree, also in Abergavenny, from Ann and Franco Taruschio. His cooking earned the Italian-inspired restaurant a coveted Michelin Star before he parted ways with business partner Francesco Mattioli in 2003.
In 2005, Terry and wife Joanna took over the Horse & Jockey pub and turned it into The Hardwick, with the menu offering a more gourmet twist on popular dishes, such as the 'Inside Out' Chicken Kyiv, as well as dishes emphasising Welsh produce, such as the Brecon lamb slow cooked shoulder, crispy belly and ragù, and the Gower Peninsular sea bass.
The Hardwick hit headlines recently after it emerged that two of the business' employees, Nicola and Simon Nightingale, had defrauded the restaurant out of £150,000 between May 2018 and February 2020, spending the money on luxury holidays. Shortly after the fraud was uncovered, the Covid-19 pandemic struck and business ceased during lockdown.
When the couple's sentences were suspended, Terry reportedly described the verdict as a "travesty" and "a joke, an absolute joke".
In an Instagram post from the weekend, Terry announced the sudden closure of the restaurant: "The final 'Family' last breakfast supper. Thank you to all our staff and customers from the last 18 years. It's been emotional. Onwards & upwards."
View this post on Instagram
No explicit reason for the closure has been provided.
Related news:
Marcus Wareing and The Berkeley hotel part ways
This article was originally published by the drinks business and has been shared with permission.