The Savoy's Maciej Pisarek, who was named as the Chaîne des Rôtisseurs UK Young Chef of the Year in May, came second when representing the UK in the international stage of the competition.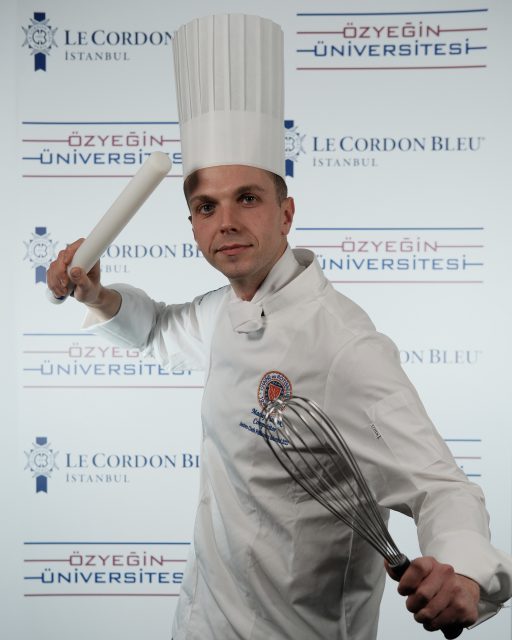 Polish-born 26-year-old Pisarek claimed the UK title of Young Chef of the Year five months ago. Earlier in October, he headed to Istanbul, Turkey for the global finals.
The 22 finalists from around the world were placed in unfamiliar kitchens and given a mystery basket of market ingredients, from which they had to use duck, red mullet, eggplant and figs. They then had four hours to develop and prepare a three-course meal for
four from these ingredients.
Pisarek, who won Bocusse d'Or and Culinary Cup in his native Poland before arriving in the UK just over two year ago, prepared a menu of: Red mullet with shrimps, & eggplant dumplings; duck breast with caramelised pear, creamed leeks & duck leg rillettes; and a riff on a fig tart using fig and persimmon gel.
Having impressed the judges, Pisarek claimed silver, while the USA's Joseph Baffo took gold, and Australia's Amber Heaton received bronze.
Speaking afterwards, Pisarek said: "I am very honoured to have represented Great Britain. It was an amazing experience, and one I could share with other passionate young chefs from around the world. I am really happy to have come second – it just shows that hard work always pays off!"
Pisarek's mentor, The Savoy's executive pastry chef Nicolas Houchet, commented: "The whole team is incredibly proud of Maciej achievements in Istanbul, through hard work, dedication and perseverance, Maciej has proudly represented Great Britain and the Savoy during a demanding and challenging competition."
This article was originally published by the drinks business and has been shared with permission.