London-based brandy distillery Burnt Faith, the first of its kind in the UK, has announced the launch of a new cocktail bar in a bid to "take our liquid to the largest possible audience", its CEO has said.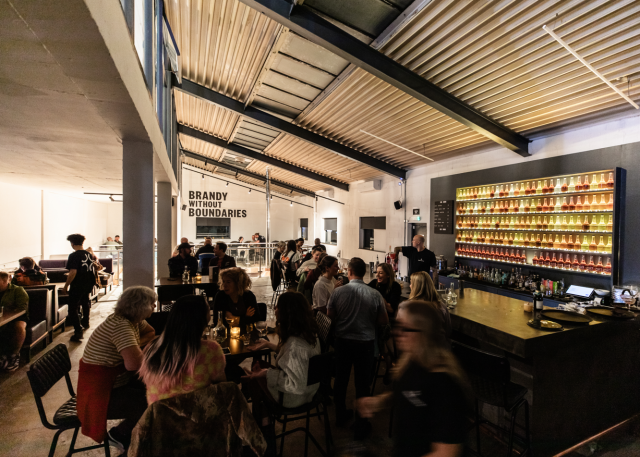 Brandy distillery Burnt Faith has announced the launch of its consumer-facing cocktail bar at the brandy house in Walthamstow, East London — a spirited addition to the Blackhorse Road Beer Mile.
Classic cocktails with a local nod feature on the distillery's cocktail menu, including an Aged Negroni made with Burnt Faith British Brandy, VRSD London Vermouth, Select Aperitivo (£8), and a Sazerac using Burnt Faith British Brandy, Rittenhouse Rye, Devils Botany Absinthe, Peychaud's Bitters (£10).
Burnt Faith's eau de vie – unaged grape spirit which is distilled in an imported Charentais pot still — also plays a role in some of the distillery's cocktails, including the Plum and Sour Cherry Margarita (Cazcabel Blanco Tequila, Burnt Faith EDV, E17 Plums, Cherries, Burnt Faith Triple Sec, Lime Juice, Agave — £9) and the Honey Man Daquiri (Mount Gay Rum, Burnt Faith EDV, Lime Juice, Burnt Faith Triple Sec, Ginger Honey — £8) made with honey sourced 50m from the distillery site.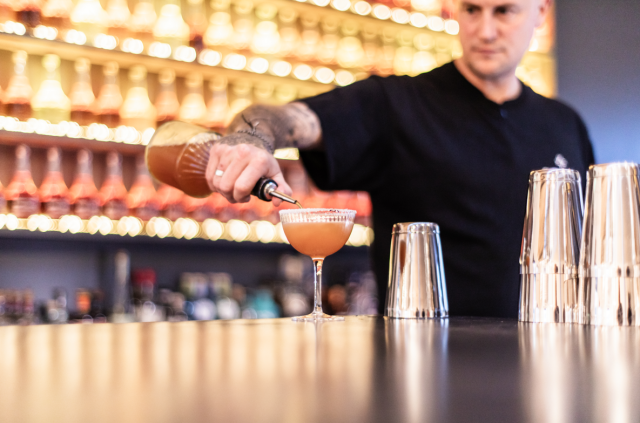 Simon Wright, founder and CEO of Burnt Faith, said of the new space: "We deliberately built the Burnt Faith brandy house and bar in London because we want to change the game and need consumers to easily be able to experience what we do. Changing consumer perceptions in a category is only possible by doing the extraordinary. We need to take our liquid to the largest possible audience and allow them to feel a direct connection to it. This is one of the few places in the world where consumers can easily see brandy being made, try a new wave of world brandy producers and experience a brandy-led craft cocktail programme. This is all part of the game plan, tasting is believing. Our house, our rules."
Opening hours: Friday & Saturdays 4pm – 11pm
Address: Burnt Faith Brandy House, 57 Sutherland Rd, London E17 6BH
Booking policy: Reservations via Designmynight and walk-ins
This article was originally published by the drinks business and has been shared with permission.