The number of licensed premises in Britain has fallen by almost a third (30.6%) in the last two decades, with an average of six venues closing per day since 2003.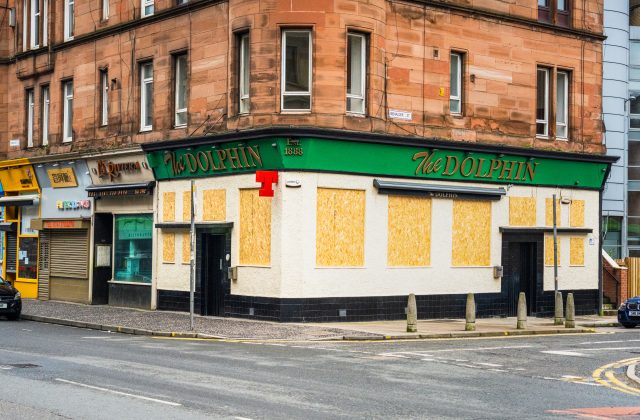 The findings, from CGA by NIQ and published by UKHospitality, reveal that as of the end of this September, there were 99,916 licensed premises operating – a substantial drop from the 2003 figure of 144,055. Pubs, bars and nightclubs have been the worst affected, seeing a net decline of 43.6% over the two decade period.
CGA by NIQ business unit director – hospitality operators and food, EMEA, Karl Chessell said that this "steady contraction" in the number of licensed premises has been accelerated by a "triple whammy of Brexit, Covid and spiralling costs".
It has been suggested that global on-trade drinks sales may never return to pre-pandemic levels, with consumers opting for off-trade purchases instead.
However, Chessell noted: "While the closures have negatively impacted communities and livelihoods, some trends have been positive, like the dramatic increase in the quantity and quality of restaurants and the success stories of multi-site operators. Demand for eating and drinking out is still strong and hospitality has a key role in connecting all our communities."
While the number of managed licensed premises has seen an uplift of 14.6%, and licensed venues that also offer dining (e.g: food-led pubs) have gone up by 14.8%, the number of independent licensed premises has declined by 32.9% since 2003.
UKHospitality CEO Kate Nicholls said: "Given the shocking number of hospitality business closures exposed by these new figures, the last thing the sector needs is the potential £1 billion bill as a result of the business rates hike due in April. Our industry has proved time and time again that, with the right conditions, it can drive national economic growth, invest in local communities and create jobs at all levels."
"The Autumn Statement is an opportunity to extend the current business rates relief and freeze the current multiplier. In doing so, it can not only save more local and national businesses from closure but enable investment and growth. We also continue to ask the Chancellor to consider more medium- to long-term measures to support the industry, such as reviewing the rate of VAT for hospitality and reforming the apprenticeship levy to give businesses more control and flexibility over funding," Nicholls added.
The "triple whammy" Chessell referred to is frequently cited when discussing the crisis Britain's hospitality sector is currently facing, with Brexit in particular often being noted as a key factor in the current sommelier shortage.
This article was originally published by the drinks business and has been shared with permission.