In restaurant news this week: The French Laundry sells its kitchen garden for US$9 million, UK hospitality businesses claim victory in a landmark insurance ruling, and the team behind Hackney's Nest gets ready to (hopefully) open a new site in Fulham.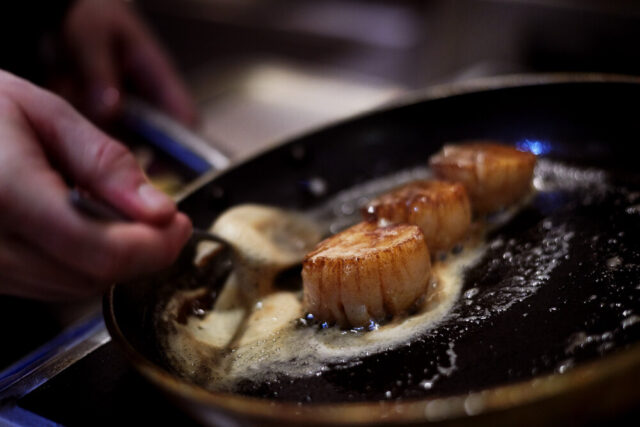 Hospitality businesses benefit from landmark insurance ruling: The Supreme Court has "substantially allowed" an appeal by the Financial Conduct Authority, Hiscox Action Group and the Hospitality Insurance Group Action in a landmark business interruption case. As a result, the insurers involved must pay out over £1.8 billion in coronavirus claims relating to the first lockdown, including money for business interruption policies.
Whitbread cuts 1,500 jobs: UK hospitality group Whitbread has confirmed that 1,500 jobs will be cut from its restaurant and hotel business as food and drink sales in the 13 weeks to 26 November 2020 fall 53.9% on the year before.
The French Laundry sells garden parcel in Yountville for US$9m: The Napa Valley Register reports that Three Michelin-starred The French Laundry has sold its three-acre kitchen garden plot for US$9 million. The land also includes two residential properties.
Greene King to rename four pubs that hold racist connotations: UK pub group and brewer Greene King is to rename four of its pubs where their original names have racist connotations. The Black Boys pubs in Bury St Edmunds, Sudbury and Shinfield and The Black's Head in Wirksworth will all get new names, which will be decided via an online vote.
Pizza Express closes extra 23 restaurants: Pizza Express has closed a further 23 restaurants, having already shuttered 74 sites as part of a Company Voluntary Agreement (CVA). The UK chain is in ongoing talks about the fate of sites in other locations.
Diageo and Southern Glazer's raise more than $3m for New York restaurants: Wine Spectator reports that Diageo North America and Southern Glazer's Wine & Spirits' (SGWS) Coastal Pacific Wine & Spirits division will distribute grants as part of its "Raising the Bar" Restaurant Recovery Fund of over US$3 million to struggling restaurants in New York. Restaurants can claim up to $5,000 each.
D&D London to extend suburban empire: Big Hospitality reports that D&D is considering opening sites outside of the main cities. Chairman and CEO Des Gunewardena told the publication that Covid-19 has made him consider opening in more residential locations. "Virtually all of our restaurants are in the centre of cities, be it London, Manchester or Leeds. But now we've asked ourselves whether we should consider doing some more restaurants in the suburbs; and I think the answer to that is yes," he said.
Brat's Tomos Parry to make Climpson's Arch pop-up permanent: Tomos Parry of London's Brat has announced that his pop-up at Climpson's Arch will be permanent. The outdoor space opened last summer. Parry wrote on Instagram: "While last year was incredibly challenging for everyone in many ways, I am very proud of what we achieved with this brilliant project. This is only the beginning."
Gerard Basset's family launches wine education foundation: The Caterer reports that the family of Gerard Basset OBE, MS, MW, MBA, OIV MSc has launched a new wine education foundation. Called The Gerard Basset Wine Education Charitable Foundation it will fund learning and career opportunities for young drinks professionals. Its trustees include Basset's widow Nina Basset, their son Romané, writer Jancis Robinson MW, WSET chief executive Ian Harris, and the financier Lewis Chester.
Team behind Hackney's Nest restaurant to open Fenn in Fulham: Luke Wasserman, Toby Neill and Johnnie Crowe of Hackney Nest restaurant are to open Fenn on Wandsworth Bridge Road this March. Set menu dishes include Lincolnshire Poacher cheese and truffle dumplings; hand-dived Scottish scallop with chicken butter sauce; aged Yorkshire beef, parsnip & pickled walnut and English custard tart.