In restaurant news this week: the UK government plans to discuss further restrictions with hospitality leaders, a new meal kit platform prepares to launch, and chef Jack Stein renews his partnership with St Austell.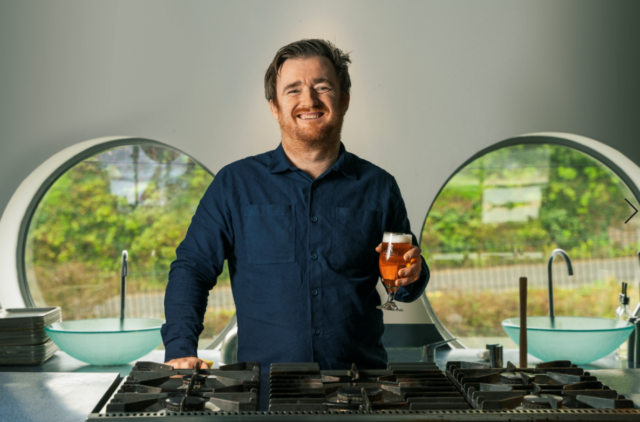 Government plans to discuss Covid restrictions with hospitality industry: The Caterer reports that government ministers are planning to discuss the impact of future coronavirus restrictions with hospitality leaders in coming weeks as rumours circulate about when outlets can expect to reopen.
JD Wetherspoon and the former boss of Greene King eye Covid opportunities: Pub chain JD Wetherspoon has raised a total of £93.7 million through a share placing to help fund expansion in London. In a statement to the London Stock Exchange, it said it was looking to acquire the freehold in some properties where it was already the tenant as well as acquire properties adjacent to some of its pubs. Meanwhile, Sky News reports that the former CEO of Greene King, Rooney Anand, has raised £200m to acquire ailing pubs with the backing of a US private equity firm.
CAMRA calls for tax cut on draught beer: The Campaign for Real Ale (CAMRA) is calling on the chancellor to lower the rate of duty on beer served on tap in pubs to help the venues compete with bottles sold in supermarkets. The industry group claims that a reduction in the tax on draught beer could result in £26.6m of additional spending on draught beer, which would help support pubs and create jobs.
New meal kit platform prepares to launch: A new meal kit platform called Restaurant Box, which is supported by chefs including Angela Hartnett, Jose Pizarro and Olivia Burt, is due to launch next month. The platform has been created by hospitality brand marketing strategist Michelle McIntosh and Top Table founder Karen Hanton. Customers will be able to browse by cuisine, location, skill level, occasion and time commitment.
Crowdfunding campaign set up to save The India Club: A crowdfunding campaign has been launched to save The India Club, a historic venue on The Strand in London. Established in 1951, the social club and restaurant had founding members which included Lady Mountbatten and the first prime minister of India, Jawaharlal Nehru. The campaign is aiming to raise a total of £50,000 to fund losses incurred as a result of the pandemic and a battle with the building landlord, which according to the club, has recently served it with a notice to modernise and run a hotel from the property. The alternative is a 80% rent increase.
Jack Stein extends partnership with St Austell Brewery: Chef director of Rick Stein Restaurants, Jack Stein, has extended his partnership with St Austell, devising vegan food dishes to pair with its beers to celebrate Veganuary. Stein, who has been working with St Austell since 2018, has devised dishes including a warm salad of pumpkin, rocket and dukkah paired with St Austell's Tribute; miso-glazed aubergine, spiced pumpkin and cavolo nero matched with Proper Job IPA; and panna Cotta with ruby grapefruit served with Sayzon. The recipes are available on St Austell's website.