BrewDog has said it is in talks with the UK and Scottish governments about using its closed pubs as potential vaccination centres.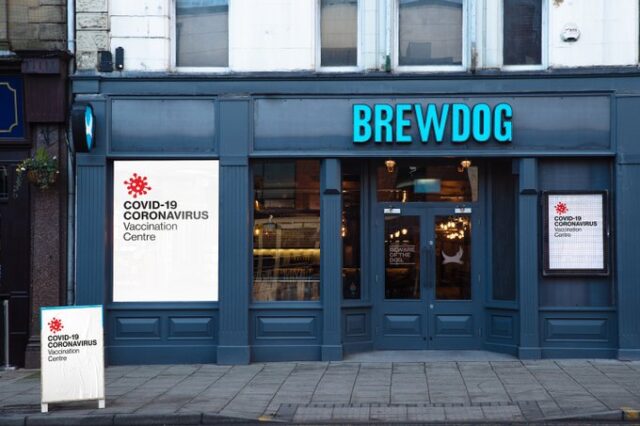 In an tweet to Health Secretary Matt Hancock and First Minister Nicola Sturgeon on New Year's Eve, Brewdog's co-founder James Watt said the Scottish based brewery wanted to help and offered its pubs as a vaccination centre, pointing out the company had waiting areas, huge refrigerators, separate rooms for vaccination and a team who could help with organisation.
Sturgeon responded to the tweet, which has now had over 98.9k likes, thanking them for the offer and passing it to the vaccination team.
Watt later confirmed that the company was in talks with the Minister for Vaccine Deployment Nadhm Zahawi and Sturgeon, having offered all BrewDog bars to help with a quick roll out of the vaccine for free.
However the brand has faced a backlash on social media for offering a free beer to everyone vaccinated on its premises, having conducted a straw poll over a potential name for the brew.
As one commentator on LinkedIn pointed out, "I don't see how the NHS could possibly take you up on this offer. Provision of healthcare services and alcohol consumption don't really go hand in hand."