The government has banned takeaway and click-and-collect alcohol sales from hospitality outlets in England as the country goes into lockdown until mid-February.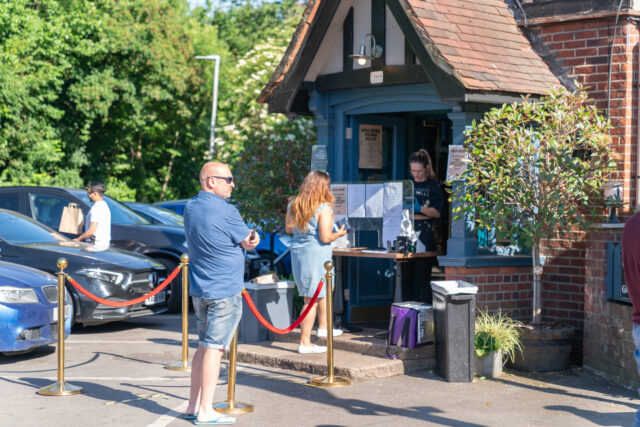 Addressing the nation yesterday evening (4 January), Prime Minister Boris Johnson announced the new measures which will see the whole of England move into alert level five.
According to government guidelines, off-licences are once again deemed to be essential retail and will be permitted to remain open along with supermarkets and other food shops. Non-essential retail, such as clothing and homeware stores, must close, but are permitted to operate click-and-collect and delivery services.
Hospitality outlets, including pubs, restaurants and bars across England will close. The guidelines state that they can provide "food and non-alcoholic drinks for takeaway (until 11pm), click-and-collect and drive-through".
However alcohol can only be sold by home delivery, meaning takeaway as well as click-and-collect, which had previously been permitted, will now be banned. The official regulations are currently being draw up and will be passed into law this evening.
More information can be found here. 
The news has been met with anger by many members of the hospitality sector, who believe they have been unfairly targeted.
Heath Ball of the Red Lion & Sun pub in London's Highgate expressed his frustration on Instagram.
He wrote: "It seems that pubs cannot be trusted to sell takeaway booze. That's despite the fact that we have been doing it safely for centuries. So no more walking up and ordering a takeaway pint of ale fresh from the cask. Instead you will have to queue in a busy supermarket."
The pub, which has been selling takeaway beer during the pandemic and last summer launched the world's "furthest from the winery cellar door" in collaboration with New Zealand's Prophet's Rock, will now pivot to offering deliveries, using existing staff as couriers.
Chief executive of the Society of Independent Brewers (SIBA), James Calder, also expressed frustration.
"This is simply the next blow after months of struggle for England's community pubs and small breweries," he said. "For the first time in lockdown the government intends to ban takeaway alcohol sales which have been a lifeline to these small businesses. Sales through takeaway, click and collect and drive through have enabled many to just about survive up to now. This reversal in policy directly discriminates against small businesses while allowing supermarkets to continue to sell beer from global breweries."
To ease pressure on the retail, hospitality and leisure sectors across the UK, the Chancellor Rishi Sunak has announced that such businesses are eligible to receive a one-off grant worth up to £9,000. A £594 million discretionary fund has also been made available to support other impacted businesses, including suppliers to the hospitality sector.
UKHospitality Chief Executive, Kate Nicholls, has welcomed the Chancellor's announcement. "The Chancellor has rightly recognised the costs imposed on hospitality businesses by enforced closures and the need for additional support. It is also encouraging that the discretionary grants address the suffering in the supply chains upon which our sector is reliant," she said.
However Nicholls stressed more needed to be done to ensure hospitality had a long term future.
"Make no mistake that this is only a sticking plaster for immediate ills – it is not enough to even cover the costs of many businesses and certainly will not underpin longer-term business viability for our sector," she said. "To address the inevitable and existential challenges that hospitality faces, we need confirmation of extensions to the business rates holiday and of the 5% VAT rate."
Most of Scotland is also now under a 'stay at home' order, which will be reviewed at the end of this month. Wales has been in a national lockdown since 20 December with a review expected this Friday. Northern Ireland entered a six-week lockdown on 26 December and is planning on putting the 'stay at home' requirement into law.
Read more: