Innovative wine preservation system Coravin has introduced a new series to its range named Pivot, designed to be an easy solution for "casual wine enthusiasts" to preserve their everyday wine for up to four weeks.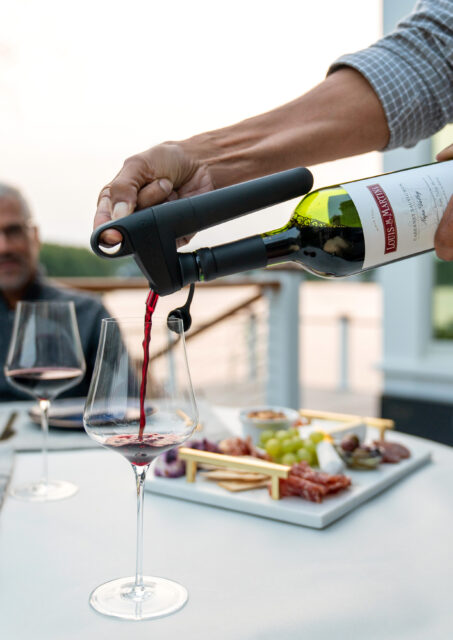 The Coravin system is best known as a way for drinkers to access and pour wine from a bottle without pulling the while simultaneously ensuring the way can continue to keep for years.
The new Pivot system works together with the Pivot Stopper. Unlike the previous devices, users have to remove the cork or screwcap and replace it with a Pivot Stopper that is compatible with all still wine closure types and bottle shapes.
They then insert the Pivot Device through the stopper and press the button to pour wine. When finished, remove the device and close the stopper. Once a bottle is finished, users simply need to hand wash the stopper and reuse it on a new bottle.
In addition to a faster pour speed, the new Pivot Wine Preservation System also features efficient gas usage, it can pour approximately 20 150ml glasses of wine. 99.9% pure argon gas from Austria will remain in the bottle so the remaining wine stays fresh for days and weeks.
The new preservation system also offers a faster and easier experience for users, and can still preserve the wine's appearance, aroma, and flavour for up to four weeks.
Launched in the Hong Kong market this January, the Pivot Wine Preservation System is available on www.coravin.hk, designated retail stores (including all Watson's Wine stores, Causeway Bay SOGO Department Store, Sheung Wan Wing On Department Store and Tsuen Wan CitiStore) and through selected online retail partners. Priced at HK$980, the collection includes a Pivot Device, two Pivot Stopper, one Coravin Pure Capsule and one bottle sleeve.