With bars across Hong Kong closed due to the current Covid-19 restrictions in the territory, some cocktail bars have started serving food instead.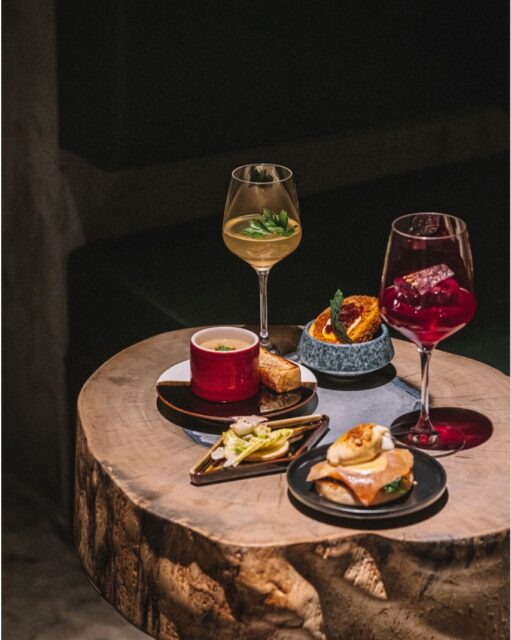 Beginning last November, the fourth wave of Covid-19 in Hong Kong has led to the introduction of a new round of social distancing measures since early December, which include the forced closure of bars and pubs, and the early cut-off of dining-in service in restaurants at 6pm.
As the situation has not seen any sign of improvement, some local cocktail bars have decided to extend their service to include lunch.
Helmed by Agung Prabowo, previously the mastermind behind The Old Man, Top Asia's Best Bars 2019, closed-loop bar Penicillin is one which has launched a brand new lunch set-menu from Mondays to Saturdays.
With a focus on locally sourced or up-cycled food and drink ingredients, the new Flawless Feed lunch, priced at HK$200, features four appetisers, a choice of main course, and three organic house-fermented drink pairings. Food ingredients used in the set include chicken and seasonal fish from a farm in Yuen Long, and vegetables from Pat Heung Farm.
The three organic ferments made with fresh vegetables and fruits provide a unique sensorial drinking experience paired with food. The current pairing drinks include Guava & Baby Carrot, fermented over five days with local guava, carrot and detoxifying green tea, Apple Cider, fermented over seven days with apple, pineapple and honey, and Coconut Kefir & Beetroot, fermented over seven days with coconut and homemade beetroot wine.
Meanwhile, Hong Kong's first 'Cocktails On Tap' venture Draft Land Hong Kong has opened a daytime services called 'Daybreak by Draft Land', transforming the bar into a cafe.
New offerings added to the menu are sandwiches, croissants and bagels, such as Smoked Salmon Furikake Bagel, BBQ Chicken Katsu Sando and Char-siu Pork Neck Sandwich, alongside hand drip, cold brew, nitro coffees and a tea selection. Pre-batched 'coffees on tap' like Nitro Cold Brew and Cold Brew Tonic are new to the draft system.