After the petition for the motion to appoint a Minister of Hospitality won over 200,000 signatures, MPs have voted in favour for the appointment. With the hospitality industry one of the hardest hit by the pandemic, there are calls for greater support. Isabelle Gray speaks to UK restaurant owners and chefs to find out how a Hospitality Minister would help their businesses.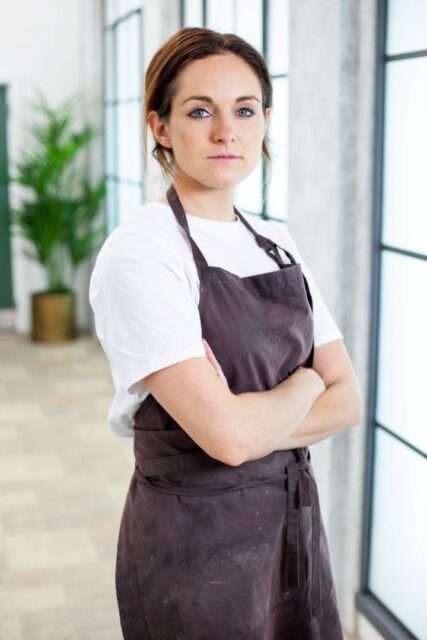 As the third largest sector employing 3 million people, members of the industry are asking for a specific voice for their sector in government, who has an in-depth understanding of how the industry works and needs to be run.
The 'Seat at The Table' petition was founded by Claire Bosi, editor of Chef & Restaurant magazine. Bosi ran Hibiscus in Mayfair for 17 years and saw how damaging the high rates of VAT were to both her and other on-trade businesses.
The idea for a Minister of Hospitality had been on her mind for years. The tipping point to get the petition going, she tells WLC, was seeing after the first lockdown that hospitality businesses could all open on 4 July in a blanket statement from the government. Which, to her, revealed their lack of nuanced understanding of the varying needs and requirements of the sector.
"There's a definite disconnect between the government and hospitality about the size and scope of the business that we are, the industry that we are, the number of people we employ, and what we do for the economy. We need to be a lot more understood by our government," Bosi told WLC.
During the parliamentary debate, the idea of a temporary minister was offered in order to help the industry through the remainder of the pandemic. This was not argued in the petition, as Bosi feels the temporary measure would be seen as simply reactionary.
"We need to prepare for the future as well. We have to be in a position in the UK where our industry is viewed as an aspirational career choice, as it is in France and as it is in Italy. We can no longer rely on having European staff coming to the UK to keep our £138 billion industry going. We must be in a position to encourage home-grown talent by supporting our industry and by giving it the status whereby it deserves a minister."
Jeremy King, owner of a number of iconic London restaurants incluing The Wolseley and Brasserie Zédel, also worries about the future of hospitality in the aftermath of Brexit.
"Just under 80% of our staff were from the EU and that's not unusual. Some places like coffee shops can be as much as 90%+ of staff being from the EU. And here we have a group of workers who have been told by the Home Secretary that they are incidental, unskilled and not welcome," he told WLC.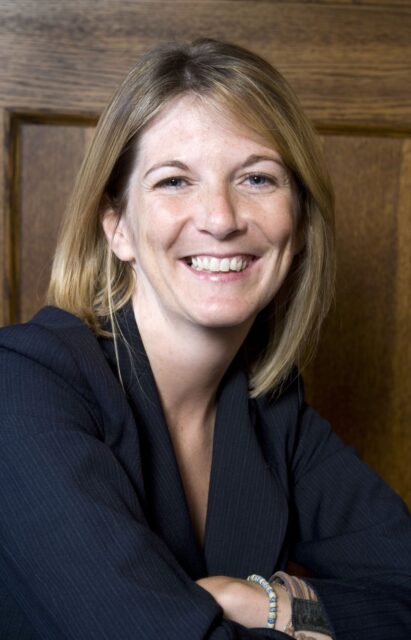 Amid the rise in coronavirus cases in September and October, which led to the second lockdown, a lot of people criticised chancellor Rishi Sunak as a contributor to this for implementing the Eat Out to Help Out scheme. King told us that this should be disputed.
"Everybody has been very quick to point out how dangerous restaurants are, but in actuality, generally only 3% of infections have emanated from hospitality. Restaurants have been far more stringent with conditions and controls compared to supermarkets, where it is far more likely that you will catch the virus.
"Every single person we let into our restaurant gets their temperature checked and is tracked and traced. A lot of places that don't do this and continue to trade, but we have to shut down. I believe having a Minister of Hospitality would stop these things happening as we'd have somebody fighting our corner."
Harriet Mansell opened her 32-cover restaurant, Robin Wylde in Lyme Regis, on 28 October 2020, just days before being told the country was going into a month long lockdown.
Keeping the business alive with only five weeks total trading has been extremely challenging. In particular, Mansell has been unable to be granted access to the furlough scheme and has had no choice but to try pay her staff out her own pocket.
"We don't have a voice as an industry, and I feel I've taken absolutely every opportunity to try and get funding, grants and support. We're a small business and we fit in that criteria, and we need all the help we can get. But unfortunately we can't access it which is really challenging," she said.
"I believe we need some kind of recovery ministry at the very least. I think there is a very blanket level of understanding of the industry, and with an industry so large but with such variation that requires different things, we are hugely unrepresented and aren't getting the support we need.
"Closing restaurants with as little of nine hours notice is not okay. It caused a lot of damage to so many businesses who bought food and then couldn't use it. Even 24 hours notice could have helped such damage and that's why we need a Minister of Hospitality."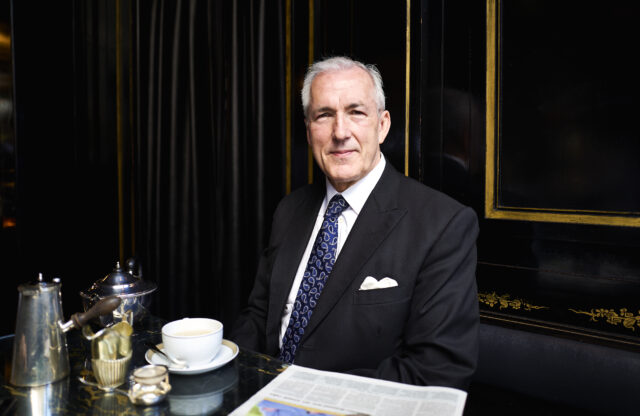 Kate Nicholls, CEO of UKHospitality say other sectors, like aviation, which make far less a contribution, certainly economically and arguably socially, have their own Minister, so why should the hospitality industry get left behind?
"The structure of Government should better reflect the impact we have. Being closed is the obvious barrier – the sector wants to trade its way to prosperity, not rely on handouts. However, the pandemic precludes that for the moment, so we need the Government to intervene.
"Extending the business rates holiday into 2022 would take a huge burden from business' budget planning, as would an extension to the 5% VAT rate, which will hugely help once we are back up and trading," Nicholls told WLC.
"As long as the virus can be brought under control, and with the right support for businesses, we could – albeit somewhat optimistically – hope to be somewhere near to full strength in 2023, but it could take longer.
"It is going to take time for the sector to regain its strength, but it will get there eventually. Innovative strategies are necessary at the best of times if businesses want to stay at the cutting edge," she added.