With the coronavirus pandemic having shaped many of the food and drink trends that emerged last year, we bring you our top 10 trend predictions for 2021.
British backed hard seltzers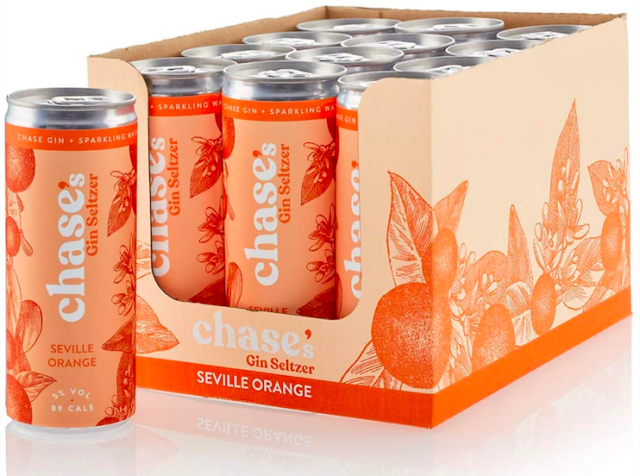 The hard seltzer category exploded in the UK last year and we predict that the spiked seltzer trend will gather momentum in 2021. While the category continues to be lead by US brands like White Claw and Truly, a slew of British-backed brands emerged on the scene last year, in a trend set to mushroom in 2021. Among the UK-based new players are Bodega Bay, the brainchild of former Asahi UK strategist Charlie Markland, and DRTY Hard Seltzer, founded by entrepreneur Matija Pisk, who got the idea for the brand, which is targeted at sugar shunning calorie counters, during a trip to the US in 2018.
Herefordshire-based Chase distillery also entered the hard seltzer party last summer with the launch of a trio of flavoured gin seltzers: Seville Orange, Pink Grapefruit, and London Dry & Lemon, made with sparkling water sourced from the family farm. Distillery director James Chase decided to develop the range after seeing how popular hard seltzers were while living in the US then clocking the wellness boom back in the UK. "Consumers are becoming increasingly health-conscious, and for those seeking a low-calorie alternative to wine, beer and cider, chase's Gin Seltzers are ideal," he said.
Celebrity rosé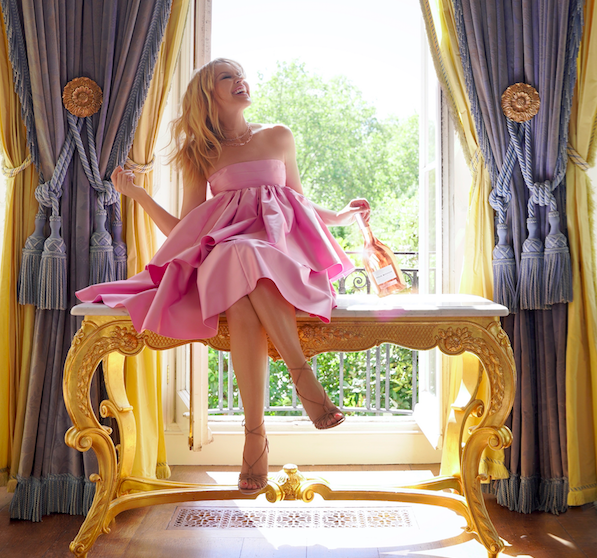 Rosé continues to enjoy its moment in the sun and savvy celebrities are latching onto its pulling power, aware of rosé's ability to sell an aspirational lifestyle in a similar way to fragrance. With Brad Pitt and Angelina Jolie having kicked off the celebrity rosé trend back in 2011 when they bought the 500ha Château Miraval in Côtes de Provence for a reported US$60m, last year a clutch of stars brought out their own pale pink rosé brands.
Coinciding the release with her birthday, last May pop princess Kylie Minogue launched her eponymous wine brand with a Vin de France rosé made from a blend of 80% Carignan and 20% Cabernet Sauvignon from the southern French coast. A collaborative project with Benchmark Drinks, a few months later she followed up with a Côtes de Provence pink crafted from 50% Grenache, 40% Cinsault and 10% Rolle at Château des Anglades near St Tropez.
Also diving into the pink wine trend was Sex and the City star Sarah Jessica Parker, who added a southern French rosé to her Invivo X wine range, made in collaboration with New Zealand-based Invivo & Co, last summer. "Blending the rosé was an experience I never thought I would be participating in and was not only great fun but informative, surprising and wonderfully satisfying," Parker said.
Proving real men drink pink, American rapper Post Malone also has skin in the game, launching his own southern French rosé brand, Maison No. 9 last year, which became an instant hit. We think the trend has legs and expect to see more celebrity-backed rosé brands this year.
Restaurant deliveries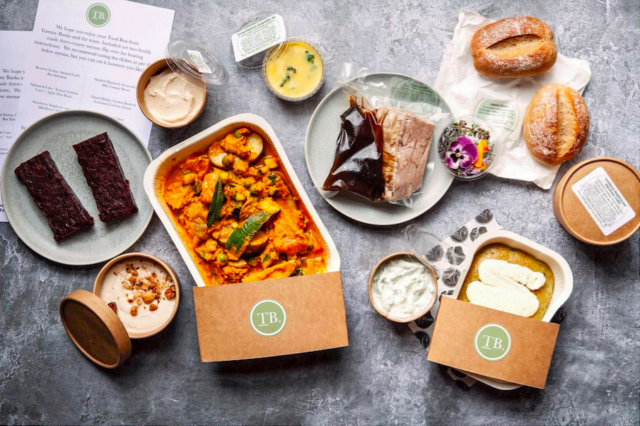 When the UK was plunged into its first national lockdown last March, restaurateurs up and down the country had to think on their feet and find a way to keep the cash coming in while their sites were shuttered. Allowed to offer a takeaway and delivery service, a number of venues developed a side hustle dedicated to making meal kits and boxed food to go.
While the summer offered a brief hiatus from lockdown, with restaurants benefitting from Rishi Sunak's Eat Out to Help Out initiative in August, by November the UK was back in lockdown, leading to a mushrooming of the meal kit trend. With Boris Johnson having just announced the news of lockdown 3.0, we see the trend gathering momentum this year as people opt to treat themselves to top-end food from the comfort of their sofa.
While we're all keen to see restaurants reopen, adding the delivery string to their bows is a move many venues will want to maintain long after lockdown has ended. Among the big name chefs to have pivoted to takeaways are foraging fiends Simon Rogan and Tommy Banks, and seafood specialist Rick Stein, who launched a series of meal kit boxes available for delivery across the UK last year filled with high end dishes, from coq au Riesling to Indonesian curry.
Adam Handling was one of the first chefs in London to launch an operation for UK-wide delivery. Called Hame, the food arrives chilled and fully prepared, ready for cooking and plating, complete with recipes and video instructions. Among the decadent dishes on offer are Handling's famed chicken butter and cheese doughnuts; beef wellington with clotted cream mash; fried chicken; lobster tagliatelle and truffle-stuffed roast chicken.
Canned wine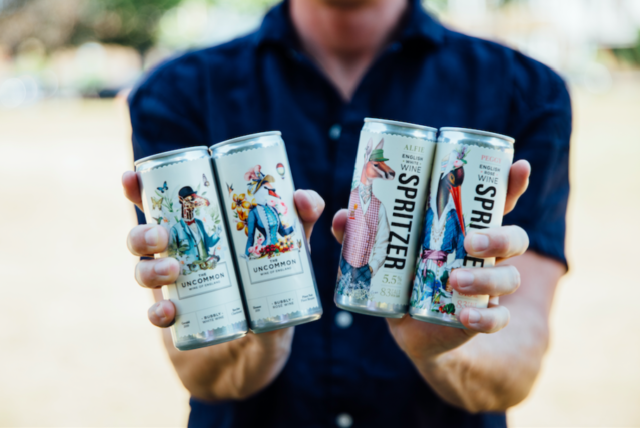 Having once been sniffed at, canned wines are now big business. Volume sales of canned wines in the US have doubled in the last two years alone, from US$42m in 2018 to US$86m in 2020. The growth of the category has been even more pronounced in the UK, albeit from a smaller base. Canned wine volume sales have quadrupled in the UK since 2018, from £2.5m to £10.7m in 2020, according to Nielsen. Recyclable, portable and providing Covid-safe single serves, canned wines are suited to our times and look set to make an even bigger splash this year.
In the last five years canned wine sales have really taken off, with a slew of new can-only wine brands entering the market, from London-based French fancy 'Nice' to tongue-in-cheek newcomer 'Hun'. Last summer Babe, the popular canned wine brand founded by Instagram influencer Josh Ostrovsky, made its UK debut, with 200ml cans of its sparkling rosé going on sale at Sainsbury's priced at £2.15 a pop.
The convenience of the format is also proving a big sales driver for California wine giant E&J Gallo, which sells both Gallo and Barefoot-branded canned wines. One of the newest players in the canned wine game – the vegan-friendly and Fair Trade accredited Hun – was founded by young entrepreneur Mark Woollard in the middle of the coronavirus pandemic and is now on sale nationwide at Tesco.
Helping to take the canned wine category upmarket is British-backed Provence producer Mirabeau, which launched its Prêt-à-Porter rosé at Waitrose in 2019 in an elegant, "fashion forward" can in varying shades of pastel pink. Meanwhile, English wine brand The Uncommon doubled its production to 200,000 cans in 2020, leading its founders to plant an additional 10 hectares of vines in Kent to keep up with consumer demand.
Bottled cocktails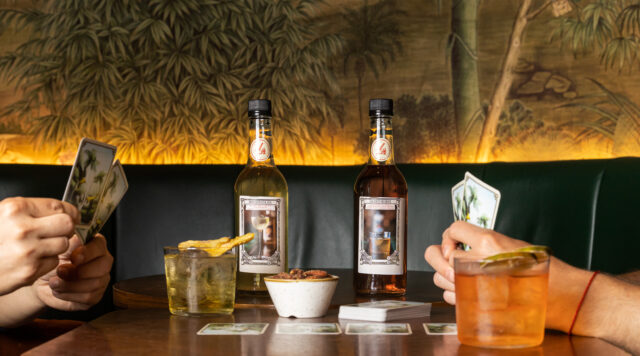 It's not only chefs who have been pivoting to takeaways – some of London's top bartenders spend 2020 creating bottled cocktail collections that can be delivered to your door. The founders of three of London's top drinking dens – Nightjar, Swift and Oriole – launched a nationwide bottled cocktail delivery service called Speakeasy At Home, offering sophisticated sips in 220ml pouches (2 servings) and 500ml bottles (5 servings), with prices starting at £6 per cocktail.
Meanwhile, dynamic duo Alex Kratena and Monica Berg launched their own range of bottled cocktails from their east London bar Tayēr + Elementary in collaboration with Cask Liquid Marketing. The collection includes popular Tayēr serves like the Palo Santo Gimlet, Sandalwood Martini and Bergamot Margarita. Housed in Tayēr's medicine-like brown bottles, each recipe has been kept the same to fully replicate the experience of drinking it at the bar.
Also in on the act is small steakhouse chain Hawksmoor, which launched its Hawksmoor at Home service last year, offering nationwide delivery within the UK. The cocktail collection takes inspiration from legendary bartender Jerry Thomas, who, all the way back in 1862, said that bottled cocktails were well suited to "fishing and other sporting parties, although some patients insist on them in the morning as a tonic". We expect to see more bars bottling their wares for home delivery this year.
Eating local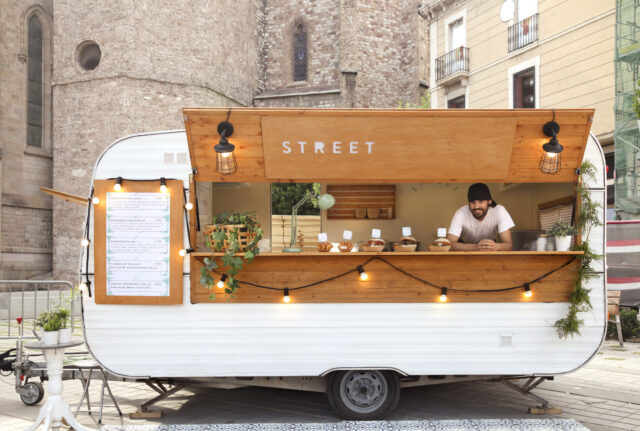 In the few months when we were able to eat out last year, diners tended to stick to their local neighbourhood restaurants rather than venturing further afield for their food fix. Helping to support their local businesses during a tough time, venues in residential neighbourhoods were buoyed by the trend, while sites in central London and business districts like Canary Wharf suffered.
With the coronavirus continuing to impact our lives this year, we predict that the eating local trend is here to stay, as diners take advantage of the growing number of restaurants now offering their dishes to go on the likes of Deliveroo and Uber Eats. Dovetailing with the convenience trend, eating locally has become the norm, with diners more likely to save splash out meals outside of their neighbourhood for special occasions.
Nolo trend mushrooms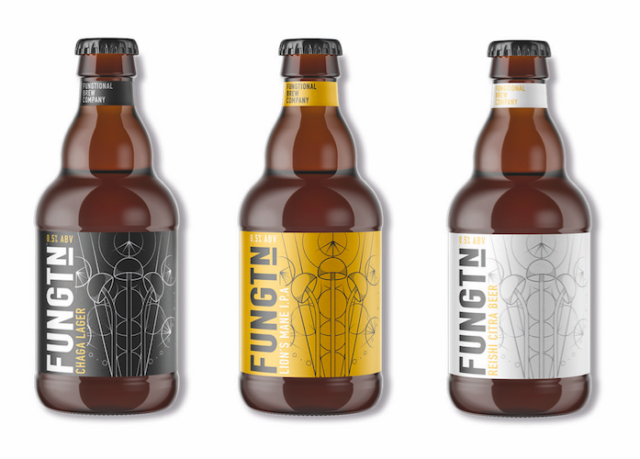 With the clean drinking trend showing no sign of slowing, no and low alcohol drinks will continue to gain traction in the UK, particularly this month as consumers who overindulged over Christmas seek to redress the balance by taking part in Dry January. Expect to see a slew of new no and low alcohol beers, wines and spirits this year, alongside nolo ciders, RTDs and seltzers.
As the category evolves, ever more curious and inventive brands will enter the market. Among one of last year's most interesting new additions to the nolo stable was Fungtn, which bills itself as the UK's first 'medicinal' mushroom beer. Founded by mindful drinking consultant Zoe Henderson, the 0.5% ABV vegan and gluten free beer brand includes an IPA brewed with Lion's Mane mushrooms; a Citra Beer brewed with Reishi mushrooms; and a lager brewed with Chaga mushrooms.
Tapping into the wellness trend, Fungtn is aimed at mindful drinkers seeking low ABV sips that both mimic the taste of alcohol and deliver functional benefits. According to Henderson, medicinal mushrooms, called myco adaptogens, are known for helping the body adapt to psychological stresses, restoring homeostasis and supporting the immune system and endocrine system.
Meanwhile, Made in Chelsea star Spencer Matthews' nolo brand, CleanCo, is going great guns. Matthews added a 0.5% ABV RTD gin and tonic, and rum and cola, to his range last autumn and recently rebranded his packaging to an Art Deco aesthetic.
Boxed wine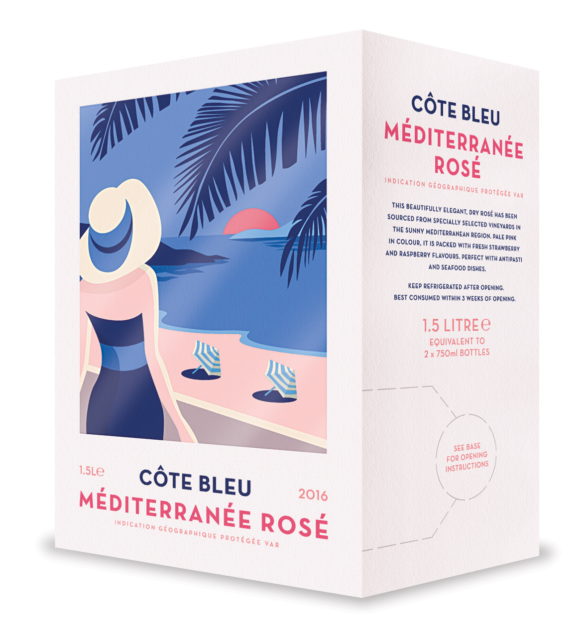 Having long been derided, boxed wine emerged as a lockdown favourite last year due to its convenience of the format, allowing at-home workers to enjoy a midweek glass of wine after they clock off for the evening, without having to open a whole bottle. Along with rosé, boxed wine was one of the top performing wine categories at Sainsbury's last year. In its Plate of the Nation report, the retailer revealed that 6.8m customers had bought bag-in-box wine at the store during lockdown. The affordable format is proving particularly popular with younger consumers, with 28% of those aged 25-34 buying BiB.
"A new generation of customers are discovering bag-in-box wines for the first time. The quality has come on leaps and bounds and we expect to see many new BiB brands appear in the next year or so to meet rising customer demand," said Sainsbury's wine expert, Helena Nicklin. Last August, year on year sales of boxed wine were up by 41% at Sainsbury's. "Lockdown gave bag-in-box wine an opportunity to shine. Shoppers could get the same great taste in a larger container that kept their wine fresh for six weeks from opening, which meant fewer trips to the shops," added wine buyer, Hugh Browne.
Among the newcomers to the category are Domaine Bousquet, which launched the first organic boxed wine from South America – Natural Origins – last April. Also in on the act is trend-setter Mirabeau, which launched its Belle Année Provence pink in a 2.25l bag-in-box format at Waitrose last November, priced at £25.99.
Comfort food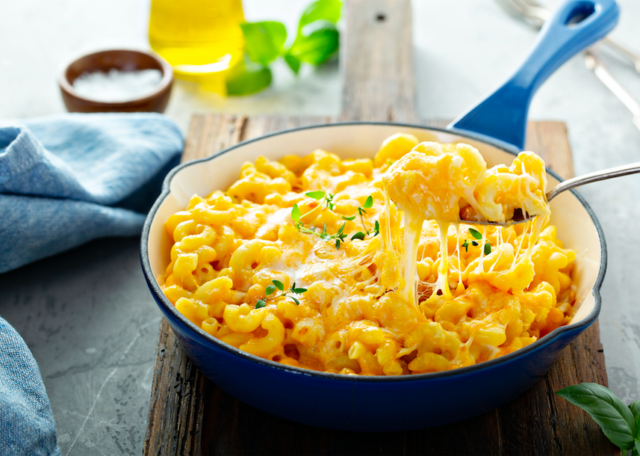 In times of hardship, we seek out foods that comfort and console, so expect to see a rise in popularity for carb-laden comfort foods like mac and cheese and shepherd's pie this year as diners go back to basics in their culinary tastes. From a steaming bowl of soothing soup to a creamy mountain of mash, 2021 will see a rise in comforting home cooked dishes that help to make the UK's third national lockdown more bearable.
Comfort needn't mean unsophisticated – one of the dishes to have generated a buzz from Nigella Lawson's new tome Cook, Eat, Repeat, is her crab mac and cheese, made with Gruyère and conchiglie rigati pasta, which is both comforting in the extreme and an elegant dish you could serve someone you want to impress. With restaurants and entertainment venues closed for the foreseeable, consumers will be consoling themselves with edible treats, perhaps leading to a spike in sales of sugar-laden cakes and sweets that offer momentary joy amid the mayhem.
Funky English wines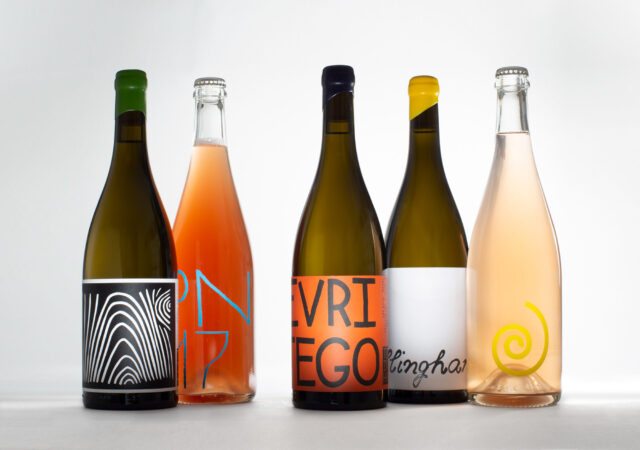 While the success of English sparkling wine has been bubbling away for years now, 2021 will usher in a slew of new homegrown drops that dare to be different. Spearheaded by the likes of Ben Walgate at Tillingham in East Sussex, who makes a Chardonnay aged in two qvevri, one with 10% skins, the other without, expect to see a host of funky English bottlings hit the shelves this year.
Surrey-based Litmus makes an orange wine from Bacchus aged in five-year-old French barriques for nine months, which is on sale at Waitrose, while In London, the likes of Renegade, Blackbook and Vagabond are championing hipster-friendly Pet Nat sparklers. Renegade's is made from Herefordshire-grown Bacchus, which is left unfiltered and unfined and has no added sugar, sulphur or riddling agents, while Vagabond's effort is cleverly called 'Pet-Not'.
Also breaking the mould is English canned wine brand The Uncommon, which launched in 2018 with a sparkling Bacchus using grapes grown in Surrey. It subsequently released a canned sparkling rosé from Pinot Noir, and recently launched a white and pink wine spritz, blending wine, water and botanicals. Over at Hush Heath in Kent, among its recently released still wines is This Septered Isle, made from the seven grape varieties permitted in Champagne: Chardonnay, Pinot Blanc, Petit Meslier, Pinot Gris, Pinot Noir, Meunier and Arbanne.