As restaurants remain closed, we round up the top new delivery apps and platforms in the UK that are catering for the growing number of fine dining restaurants now offering food to go.
Deliveroo, Just Eat and Uber Eats have long dominated the takeaway food app sphere, offering takeaway food on-demand. While some dine-in restaurants have joined their ranks during the hospitality shutdown, other platforms which allow customers to pre-order food for takeaway and delivery have emerged.
Some, such as Slerp, Supper and Tock, were around before lockdown, while others were launched last year to cater for those wanting to recreate the restaurant experience at home.
Scroll down to view the companies bringing the UK's restaurants to your door.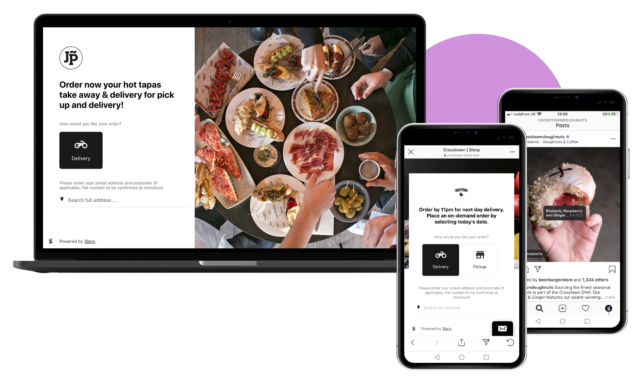 Launched in London in 2019 as a rival to Deliveroo by Crosstown Doughnuts co-founder JP Then, Slerp offers an on-demand ordering service that lets customers choose between click and collect or delivery. The platform has now branched out to cover businesses across the UK and has the capacity to offer nationwide delivery with a next-day service. Its services are available to restaurants, bars, delis and grocers.
Customers include Hawksmoor, Davies and Brook, the Grill at the Dorchester and the newly crowned three Michelin-starred Hélène Darroze at The Connaught.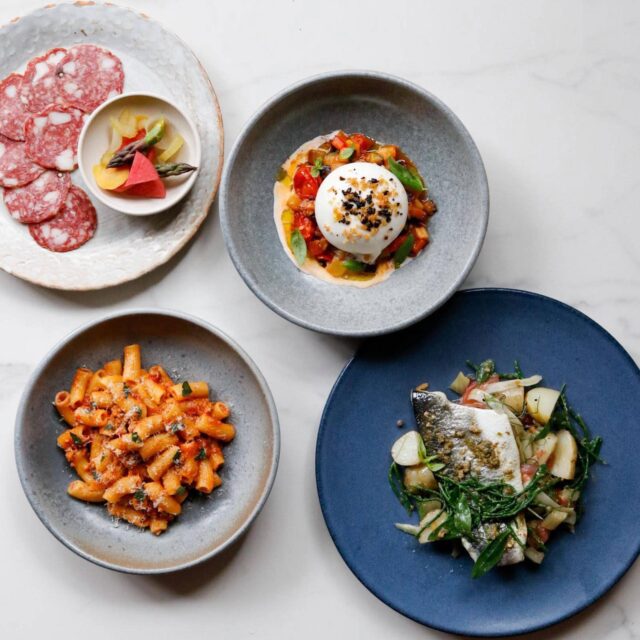 Co-founded by Charlie Mellor of The Laughing Heart in London this year, Big Night is a delivery service that partners with independent restaurants and food suppliers. Currently London-based, the platform successfully raised £125,000 through crowdfunding in October to transform its service. One of its key USPs is its low commission rates (between 5% and 6.5% for the restaurant and £1 per order service charge and distance-based delivery fee for the customer) in comparison to larger players, which can charge eateries as much as 35% commission on orders.
Restaurants using Big Night include Darjeeling Express, Sorella, Koya, Darby's, Salon and Levan.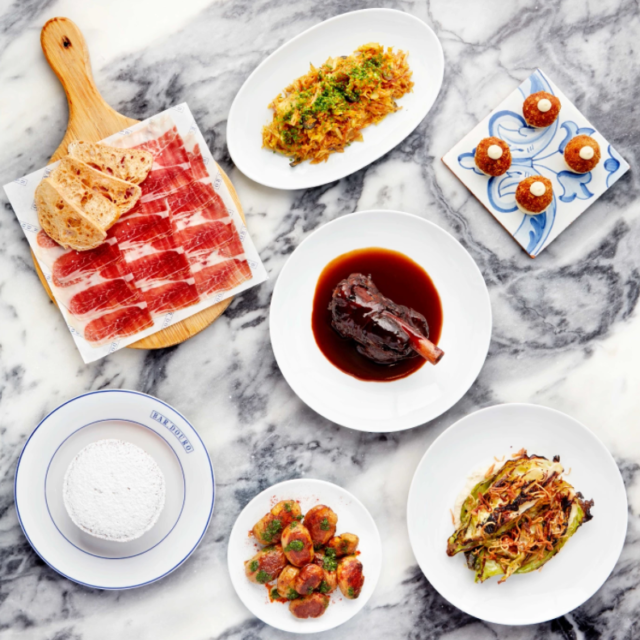 Another lockdown launch, London-based Restokit is an online meal kit ordering platform that is now shipping nationwide. Customers can select their preferred delivery date and also have the option to order wine from partner restaurants. Launched in October, the platform sends kits out in branded boxes for assembly and cooking at home.
Restaurants using RestoKit include Bar Douro, Galvin, Gymkhana and Petersham Nurseries.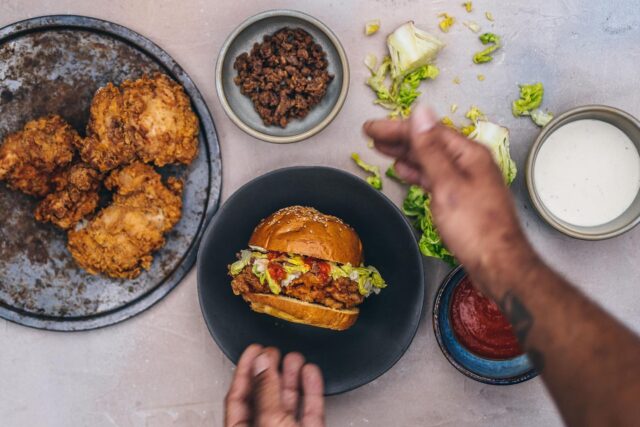 Created by the founders of Mac & Wild, Restaurant Kits was "born in 2020 when your living room was Hollywood and it was acceptable to eat lobster in your underpants". After successfully launching Mac & Wild's Venimoo Burger Kit, Calum Mackinnon and Andy Waugh went one step further, opening up their platform to other eateries.
Kits currently available include tacos from Corazon, pork boas from Flesh & Buns, chicken burgers from Around the Cluck, vegan burgers from Biff's, chicken curry from Kricket and pizzas from the Vegan Dough Co.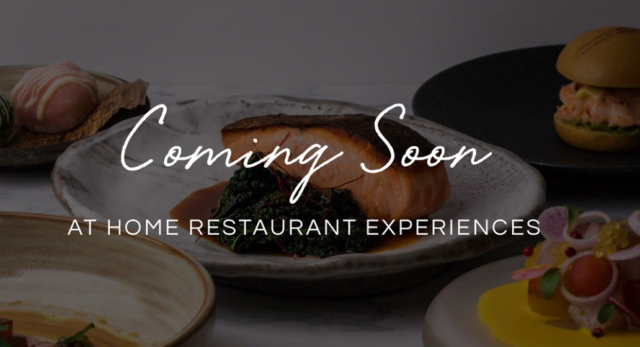 Launching next month, Restaurant Box is the brainchild of hospitality brand marketing strategist, Michelle McIntosh, and Top Table founder Karen Hanton. Customers will be able to browse by cuisine, location, skill level, occasion, or time commitment in order to decide on their chosen box. Each kit comes with a video from the chef who created it.
Among those already backing the venture are Cafe Murano, MasterChef:The Professionals finalist Olivia Burt, Japanese & South-East Asian restaurant Yuu Kitchen and Barrafina.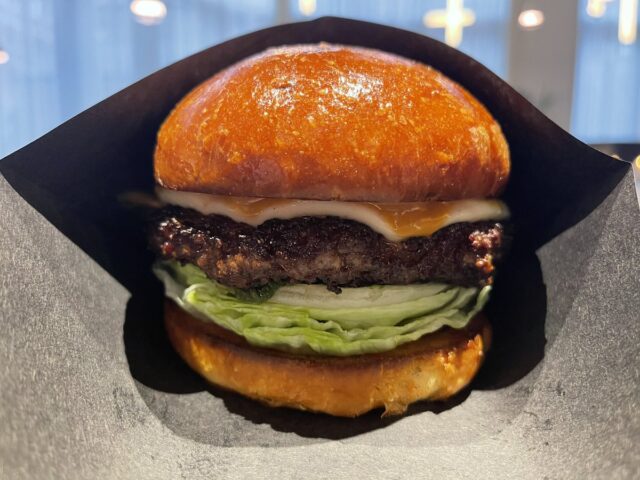 Founded in 2014 in Chicago, restaurant reservation turned takeaway booking service Tock has gradually found its way across the pond. It is working with a number of restaurants around the UK including Manchester Mana, which is now selling takeaway burgers and lobster rolls, Ynyshir in Wales, which is offering a takeaway three-course meal, and The Man Behind The Curtain in Leeds. These restaurants, which previously used the system for reservations, are now using it to take takeaway and delivery orders.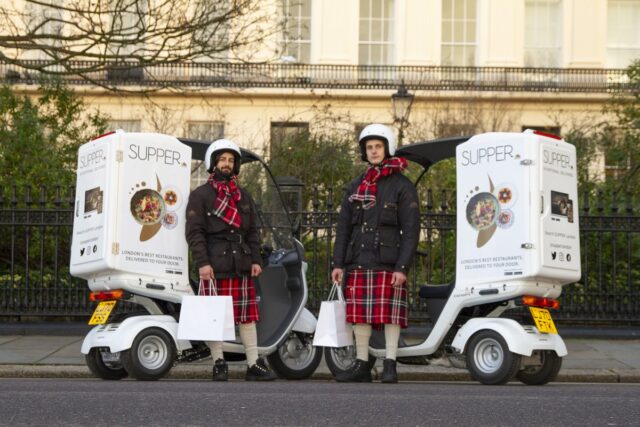 Launched back in 2015, London-based Supper has seen unprecedented demand for its services in the past year. Billed as a fine dining delivery service, food is packaged in branded boxed transported by a fleet of Supper motorbikes. "We use world beating technology to ensure your food won't get thrown around in a backpack," the website states.
Those currently signed up with Supper include the Harrods Dining Hall, Zuma, Nobu, 45 Jermyn Street and Hide.