In restaurant news this week: New York restaurant workers are now eligible for the Covid vaccine, NASA says it will pay someone up to US$500,000 for ideas on how to feed astronauts on long space missions, and the 'substantial meal' requirement for English pubs looks set to be scrapped.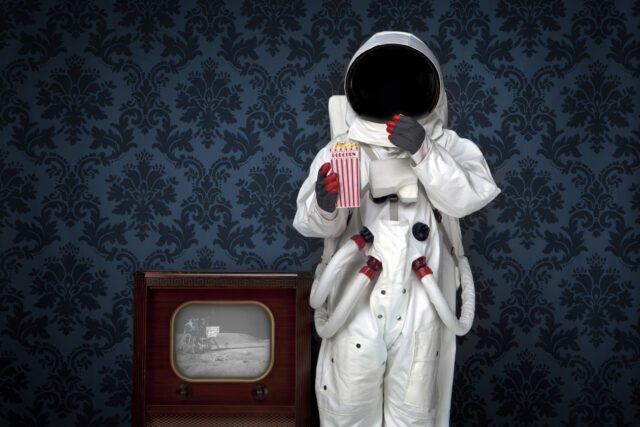 New York restaurant workers can now qualify for Covid-19 vaccines: Restaurant workers in New York can start being vaccinated after governor Andrew Cuomo reversed an earlier ruling. Hospitality workers, who weren't expecting to be vaccinated until March, will now be allowed to get the jab immediately.
Substantial meal rule in pubs to be scrapped upon reopening: According to The Times, the requirement for English pubs to offer "a substantial meal" will be scrapped when they are allowed to reopen. Hopefully that will mean no more arguments about Scotch eggs…
US Senate passes restaurant relief programme: The US Senate has approved President Biden's US$1.9 trillion Covid-19 relief package, known as the American Rescue Plan. The Senate overwhelmingly voted in favour of the inclusion of specific measures to support the restaurant sector to the tune of $25 billion.
NASA to pay people up to US$500,000 to create space food: NASA will pay people up to $500,000 to devise ways of feeding astronauts on long-term space missions with something other than dried food that needs to be rehydrated. Entrants have until 30 July to submit ideas as part of its Deep Space Food Challenge.
Chefs help seafood suppliers after EU export ban: With a ban on the export of live shellfish from the UK to the EU, some chefs are taking matters into their own hands. After seeing the plea of Welsh seafood supplier Neryvs Edwards, chef Jack Stein has bought a large portion of stock to bolster his Cornish supplies. 100kg of Welsh lobsters will be used in his Stein at home boxes, in addition to 400-500kg bought from Cornish suppliers. Rick Stein Restaurants has now committed to purchasing from Welsh supplier Syren Shellfish.
Humble Grape launches wine-inspired pie delivery service: London-based wine retailer and bar Humble Grape has launched a new range of organic pies using sustainably-made wines, which are available in store and for delivery. Created by head chef Dane Barnard, diners can chose for the Cabernet Humble Pie, made with beef shin, ox cheek and peppercorn as well as Bartinney Cabernet Sauvignon 2014 from Stellenbosch; The Chardonnay Humble Pie, which includes chicken, mushroom, spinach & Clos de Chacras Cavas de Crianza Chardonnay, 2017 from Mendoza, Argentina; The Pinot Humble Pie a combination of pork cheek, ham and sage combined with Domaine Garnier & Fils, Epineuil Pinot Noir, 2018, Burgundy; and The Grüner Humble Pie, a vegan offering made with mushroom, leek, truffle, and Helenental Kellerei Hallodri Grüner Veltliner, 2018 from Weinviertel, Austria.
Sam's Riverside gets into wine delivery: Joining the ranks of restaurants selling their wines, Hammersmith's Sam's Riverside has launched a new range of stay at home packages, which are available for delivery. Choose from the basic (£180 for 12 bottles) or luxury (£270 for 12).
Italian deli teams up with top chefs: Italian food supplier Table @ Vallebona has launched a new range of recipe kits in collaboration with London-based chefs. Each kit features between three to five Vallebona products and a recipe from the chef. Chefs taking part include Adam Byatt, chef Patron of Michelin-starred Trinity who gives his recipe of bucatino bianco pasta; Rachel Humphrey, executive chef at two Michelin-starred Le Gavroche who has created a recipe for nduja and tomato capunti pasta; Jacob Kenedy, chef patron of Bocca di Lupo with his spaghetti alla bottarga; and Emily Roux and Diego Ferrari, co-owners of Caractère with a truffle and lardo risotto.