A bar in Tel Aviv, Israel, is offering Covid-19 jabs in exchange for a free drink in a bid to drive higher take-up rates of the vaccine among young people.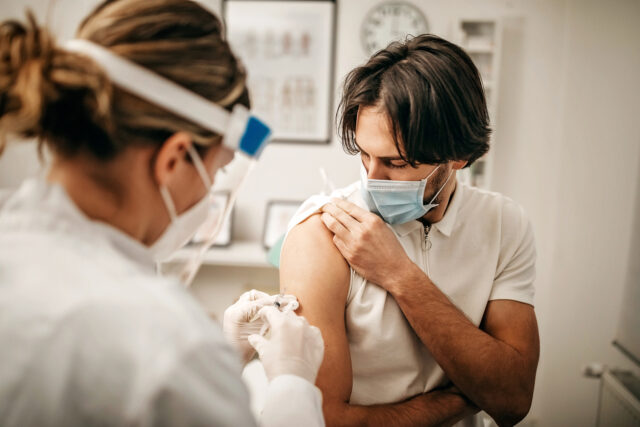 Israel's world-leading vaccination program has been an astonishing success against the backdrop of the coronavirus pandemic, though after take-up rates of the vaccine reportedly slowed among younger people, Tel Aviv's municipality is trialling a novel scheme by setting up a vaccination point outside Jenia Bar in the city's Dizengoff Square.
According to Sky News, the vaccinations are being offered to anyone, free of charge and with no appointment required. Those who take up the offer of a vaccine are subsequently given a voucher for a free soft drink from the bar.
While mixing bars and vaccination points might seem like a heady recipe in itself, Sky News notes in its report on the scheme that all drinks on offer were non-alcoholic and people who attended said that it didn't detract from their enjoyment of visiting a bar for the first time in months.
Israel's world-leading vaccination program has reported a significant drop-off as younger people became eligible for the jab. "The vaccination rate has gone considerably slower and that's the concern here right now: how to convince young, healthy people to get vaccinated. The sooner the better," Dr Daniel Shepshelovich, vaccination coordinator at Tel Aviv's Ichilov Hospital, said.
According to the New York Times' vaccine tracker, Israel has vaccinated 47.8% of its population, the highest proportion in the world.
Back in January, we reported on the news that Brewdog was in talks with UK government officials about using their pubs as vaccination centres. You can read more about that story here.