Born in Lyon in 1972, having worked at Alain Passard's L'Arpège and Alain Ducasse in Paris, Bosi moved to England in 1997 and set up Hibiscus in 2000 in the Shropshire market town of Ludlow. He relocated his restaurant to London's Mayfair in 2008 after Hibiscus gained two Michelin stars. Moving beyond the world of fine dining, in 2011, he opened The Fox & Grapes, a gastropub in Wimbledon, with his brother Cedric. In 2017 Bosi joined the late Terence Conran's revamped Bibendum on the Fulham Road and swiftly scooped two Michelin stars for his classic French cooking with a contemporary twist.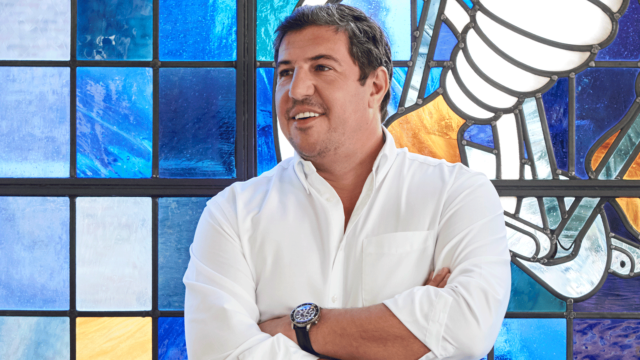 Describe to me your earliest food memory….
Homemade potato gnocchi that my grandma, mum and aunt used to make at Easter. I have memories of sitting around the kitchen table, and this dish being an integral part of that family time, that have stayed with me ever since.
Did you always dream of becoming a chef or did you fall into it?
When I was younger, I didn't really think about becoming a chef. But after I finished school and my parents being in hospitality already – they owned and ran a family bistro – it felt like a natural choice.
What is the dish that you have created that you're most proud of?
That's a really hard one to say. But for me, any dish that our customers ask us to not take off the menu certainly makes me happy.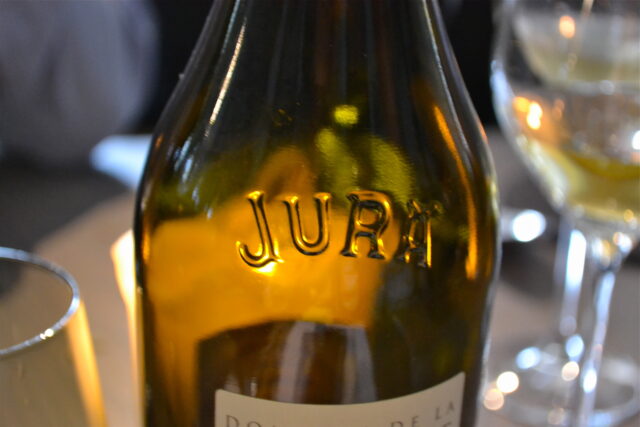 What is your ultimate food and wine match?
It would have to be a Jura wine served with a 48-month-old Comté cheese. It showcases the richness and beauty of the Jura region.
What is the most memorable meal you've ever had in your life?
It was the first holiday my wife and I took together. We went to Italy's Amalfi coast. We had a beautiful lunch full of local produce, and it was accompanied by one of her favourite wines, Vie di Dessimis Pinot Grigio 2008.
What's the weirdest thing you've eaten while on your travels?
I was in Japan and was trying lots of different market foods. One thing I was given to try was whale, which I didn't know about until after. It really upset me when I was told.
 Who is your culinary hero / heroine and why?
My mum, definitely. When we had the bistro in Lyon, she was in the kitchen and my dad was front-of-house. My mum went to the market every morning and made a menu of three courses that was different every day. They catered for about 45 people daily – just her in the kitchen plus one kitchen porter – staggering!

What's the biggest blunder you've made while on the job?
It's hard to pick just one, but when I was an apprentice, I was straining a sauce for my head chef. I kept the bones and got rid of the jus. I will never understand why I did that.
 What is your favourite season for food?
Both spring and autumn. The produce available in those seasons is exemplary.
What single ingredient do you rely on most in the kitchen?
It has to be black pepper – it's so important for flavour.
What is the best bottle of wine you've ever drunk and why?
Domaine de la Romanée-Conti 1969.
What is your guilty pleasure food?
A ham and cheese sandwich, packed with bacon Frazzles for texture.
If you had to only eat one country's cuisine for the rest of your life, what would it be and why?
Can I say anything other than French! But seriously, I love any cuisine where the produce is the star of the show.