Though Boris Johnson's oft-touted 'roadmap' out of lockdown has at least provided businesses with an idea of when they might be able to reopen, pubs still face weeks of closure and uncertainty.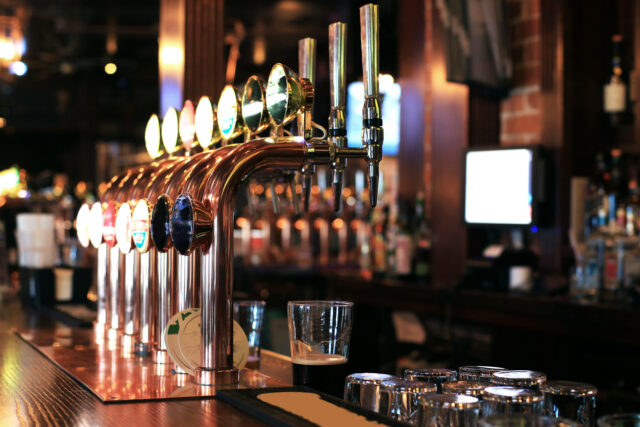 And so, for many publicans, Boris Johnson's announcement brought with it decidedly mixed feelings: relief, hope, trepidation and no small amount of concern about the future of pubs.
Because although there are now target dates in mind for the reopening of the hospitality industry, ministers have been at pains to stress that their four requirements for lifting restrictions must continue to be met, and thus dates are surely subject to change.
"It's nice to have dates in mind, it keeps everyone chirpy," Michelle Utz, landlady at The Hoop, a village pub in Stock, Essex told The Telegraph.
However, between now and the happy day that pubs are able to open their doors to punters once more, there are a hidden plethora of costs that must continue to be paid.
For Utz and The Hoop, these hidden costs include: pest control at £200 a month, electricity at £400 a month, gas, which has dropped to £50 a month and water at £200 a month.
On top of this, alarm and fire contracts cost £270 a month to fulfil, and it costs £70 to run one card machine – being used for takeaways – for a month. Then for hot chocolate and coffee machines Utz must pay £150 a month, linen costs £80 a month and phone and internet costs £150. A booking system that still has to function even with no customers to serve costs £100 a month, while even the tills that take the pub's money cost £200 a month.
The pub's accountant and HR team – more vital than ever at present – cost Utz £600 a month, not to mention essential maintenance and repair works, which also add up.
"Every time we turn something off for a couple of months and then back on, something breaks down," Utz told The Telegraph. "We had a massive leak, so there's ongoing maintenance."
She was recently quoted £18,000 by a landscape gardener to returf the lawn, which has become a "mudpit".
Even with 23 of her 26 staff furloughed, business rates paused and VAT at 5% (excluding alcohol), the day-to-day running of the pub – while closed – costs roughly £600 per week. This does not even take into account the wages of staff that are still working, or indeed rent.
Rent, at £90,000 a year, is one of the pub's largest outgoings.
Upon the reopening of pub gardens – ostensibly taking place in April – Utz says that if each of the 15 tables of six were constantly full and turning over, the pub might scrape half of its usual takings. But with inconsistent weather and other facts, that is by no means a certainty.
READ MORE: National charity the Plunkett Foundation has appealed to the British public to help save pubs through community ownership.
H/T: The Telegraph.