Max Levy, head chef and co-owner of popular sake bar and izakaya Okra Hong Kong, does not only boast a passion for preparing fine dishes, but also in pairing the best-suited sakes with food. To go the extra mile, the eatery brews its own sakes each year in collaboration with trusted, small-batch brewery partners in Japan. This year, Levy decided to produce an omachi rice made sake that celebrates smoky and spicy Japanese flavours, in order to pair with his smoked and spice-laced dishes. We caught up with Levy ahead of the launch to learn more about the sake from a culinary perspective.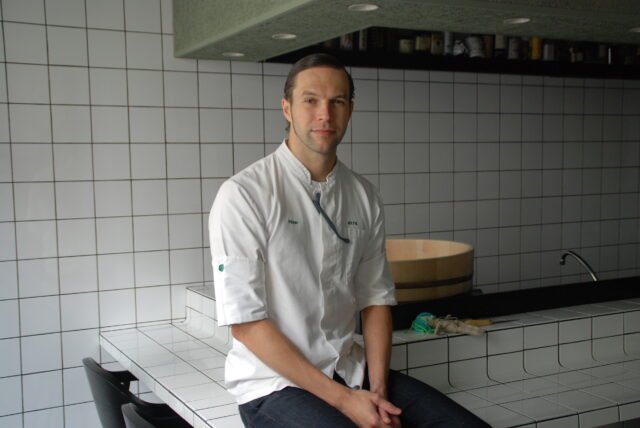 What led Okra to come up with this self-brew project?
The original idea came from the film director, Tsui Hark. He was a regular at Okra Beijing and we became close friends over the years, travelling together. On one such trip to Japan, we were visiting sake breweries and he suggested an idea to me about the Chinese zodiac and matching the flavours for each year, to its animal.
What is the ideal sake that Okra would like to produce?
I've really fallen in love with sake over my lifetime and its always my passion to share and spread that love. Each year, I try and focus on a particular type of sake in the hope, that it will be a gateway for people to delve into that type and from then on, continue their sake journey.
What's the challenge to work with small-batch breweries?
The challenge of working with small breweries is probably the same it is to work with a small restaurant like Okra Hong Kong. A small team and "flexible deadlines". However, often these challenges allow for greater flexibility and a genuine openness to trying new things and taking more risks.
Why have you chosen biodynamic omachi rice as the ingredient base?
Omachi is a rice that I identify with personally: difficult to grow; over six feet tall, full-bodied, spicy, and most of all, temperamental. Although it is one of the top six sake rice used in producing artisanal sake, it is usually ranked third or fourth because it can be extremely unstable in the tank – during the first part of fermentation: sandan-shikomi. It takes a lot of experience to work with, but the results from polishing biodynamic omachi rice generally produces a drink with a perfectly-balanced finish, similar to mass-market lager or open barrel-fermented natural wine.
Do you think nowadays customers are getting more discerning about sake?
Yes and no. People are definitely more exposed to different sake varieties, which is awesome, but there is still a lot of misinformation out there, that we work hard to correct. Sake is a complicated beast and there are no "one size fits all" explanations.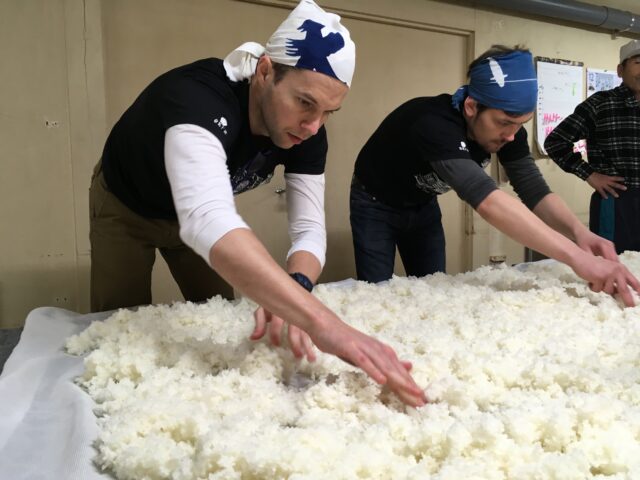 What sake style and flavours are more popular among customers nowadays?
Five years ago, we had a lot of requests for Junmai Daiginjos, mostly because they are more expensive. The main reason that they are more expensive is because they require more rice to produce, not because they are necessarily better. With the boom in natural wine which led to the acceptance of different 'norms' in wine – the same has followed in sake consumption.
The yeasty, spicy Nama Junmai sakes that were once only for the advanced connoisseur, are now increasingly in-demand, as well as the sour varieties of only slightly-aged (aged for 1-2 years only) brews.
How would you comment on the versatility of sake when pairing with food?
When I say that sake really does go well with most foods, I'm serious.
Sakes are grain based, and so will always be sweet, savoury and dry at the same time. More recent lines like the Gozenshu9 from Tsuji Honten (another omachi-rice brew) have an added acidity, through the introduction of naturally occurring lactic acid to the water used in the process. This balance offers the perfect match and companion for most European dishes.
Play with the temperature a bit and you can almost always find a balance. The thing to remember about sake and food pairing is balance. It's important to think about how the food and the sake play at the same time in your mouth rather than view them as separate players or see sake only as a cleanser of the palate.
Most Japanese or Chinese food already possesses tannins, from soy sauce or other dry ingredients, and acidity frequently shows up in the use of savoury pickles, so at most times there is no need for a strong beverage pairing, unless of course, you simply don't like the food.