This week in restaurant news: a study finds that many Deliveroo riders are paid below the minimum wage, millions book visits to pubs and restaurants in the UK, and we round-up the latest list of new restaurants.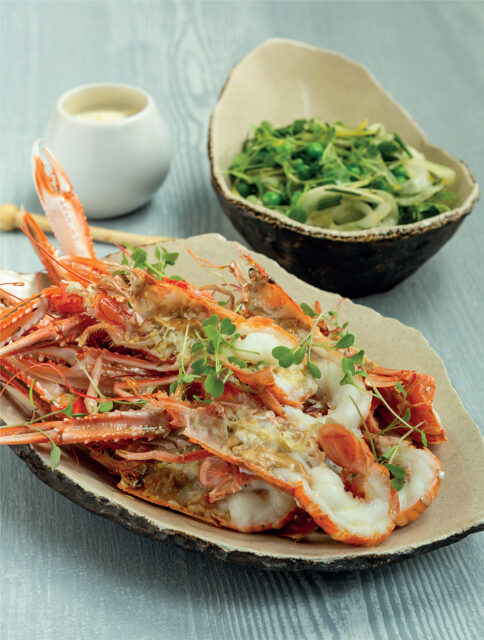 Many Deliveroo riders earn less than the minimum wage: A study carried out by the Bureau of Investigative Journalism has found that as delivery app Deliveroo prepares for a multibillion-pound stock market flotation, many of its riders are not being paid the minimum wage. Having analysed thousands of invoices from over 300 Deliveroo riders, the bureau found that one in three made an average of less than £8.72 per hour, the national minimum wage of those aged over 25. This practice is not illegal as rather than staff members, Deliveroo treats its riders as if they are self-employed.
Millions book visits to restaurants and pubs in UK: Research from hospitality jobs board Caterer.com has found that over 4.7 million UK adults have made bookings at hospitality sites in the two weeks from 12 April, when outdoor dining is allowed in England. The study found that this could generate as much as £2.4bn in the first month of reopening. Over a quarter of those surveyed (29%) said not being able to visit hospitality venues affected their mental health.
Leon quits the US market: Healthy fast food chain Leon has decided to close its sites in Washington D.C and Virginia, stating the "continuing pandemic has taken its toll". The UK based chain said it would concentrates its efforts on its home market and the rest of Europe, but said it hoped to be back in the US in the future.
47 US restaurant associations call for tariff removals: 47 US hospitality associations have launched the 'Toasts Not Tariffs' coalition which is calling for the permanent removal of all tariffs on alcohol produced in the EU, UK and US. Certain wines and spirits have been caught up in two trade disputes (steel and aviation), which has resulted in punitive tariffs being implemented by both sides. While levies associated with the Boeing/Airbus dispute have been suspended for four months, the UK and EU's 25% tariff on American whiskey remains in place owing to a spat over steel and aluminum. "From barrel makers to warehouse workers and restaurant serving staff, these protracted trade disputes that are totally unrelated to the alcohol sector are having a very real and harmful effect on American jobs," the coalition said. "By joining together, the Toasts Not Tariffs Coalition is sending a unified and clear message that these retaliatory tariffs on beverage alcohol products must come to an immediate end."
Café de Paris bought by Ibiza club operator: After going into liquidation in December last year, Café de Paris has been bought by Ibiza nightclub operator Pacha Group, which plans to reopen the London landmark as a cabaret venue.
Former Jamie Oliver restaurant staff awarded £500k compensation: A freedom of information request by The Mirror has revealed that former employees of chef Jamie Oliver's UK restaurants have been awarded over £471,000 in compensation by the Insolvency Service.
New openings:
Nama: Nama is a new Japanese izakaya-inspired restaurant which will open in Liverpool's G.P.O Food Hall. The project is the brainchild of Luke French and Stacey Sherwood, the duo behind Sheffield eateries Jöro and Konjö.
Cin Cin: Brighton-based Cin Cin is to open its first site in London in what was once the Bonnie Gull Seafood Shack. According to Big Hospitality, the Italian-inspired eatery will open at the end of April.
Old Brompton Wine & Cheese: The Caterer has revealed that Master Sommelier Xavier Rousset along with restaurateur Stephen Pineau cheese and charcuterie connoisseur Phil Bartley are to open a new wine bar and deli in London next month.
Marugame Udon: Japanese restaurant chain Marugame Udon is making its European debut with an opening in London. The group said its 100-cover site near Liverpool Street will mark the beginning of its UK and European expansion.
Creel Caught: MasterChef: The Professionals victor Gary McClean is to open a restaurant in Edinburgh food hall Scottish Marketplace. Due to open in the summer, dishes include Thermidor mac'n'cheese, grilled langoustines with seaweed butter, and monkfish scampi with fries.
SeaSons: As reported by Eater London, Mediterranean fish restaurant SeaSons is due to takeover the site once occupied by The Square in London's Mayfair. The eatery is set to open on 17 May.