Premium mixer maker Fever-Tree has teamed up with Hong Kong bar Quinary to open a farm-to-table pop-up cocktail bar this month.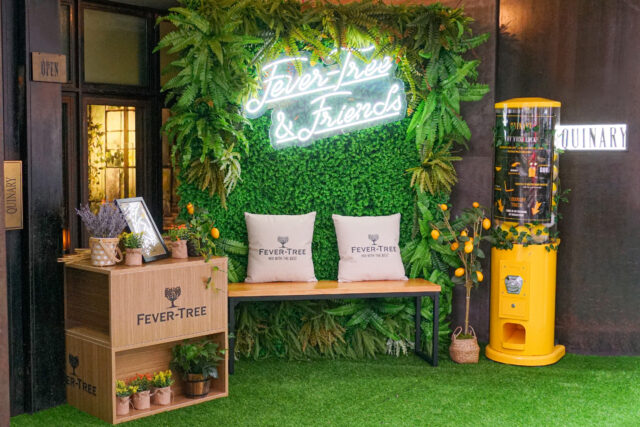 In this collaboration, Fever-Tree and Quinary is partnering with four different local farms to offer a farm-to-table cocktail experience for drinkers.
Running until 31 March, the bar will transform into a herb garden full of vines and botanicals. For the concoctions, the four cocktails use Fever-Tree tonic water as the mixer and fresh produce from local farms and apiaries as ingredients and garnishes.
The Vineyard Spritz is a peachy cocktail served in a wine glass, stirred with Fever-Tree Indian Tonic and a layer of peach tea foam; while Green Spring is a gin concoction with fragrant sweet basil and cucumber, shaken with Fever-Tree Indian Tonic and egg white.
Extra cocktails will be offered on a weekly rotation, highlighting local products such as Italian sweet purple basil from Common Farms, strawberries and spices from Honest Market, and honey from Wing Wo Bee Farm.
With any order on the special menu, guests will also receive a gift bag featuring a simple recipe together with the herbs and garnishes required to create the classic gin and tonic at home.
The brand is also holding a giveaway on Instagram, where limited gin and tonic kit sets will be granted to participants of the campaign.
Fever-Tree is a British producer of premium drink mixers, including tonic water, ginger beer and lemonade. The brand is exclusively imported by METABEV in Hong Kong.
Quinary has consistently been listed as one of the World's 50 Best Bars for the last four years. The bar is known for taking the food-science approach of El Bulli to create multisensory cocktails.