Glasgow restaurant Shish Mahal is giving a new meaning to curry in a hurry, having trialled delivery drones which can travel at 50mph.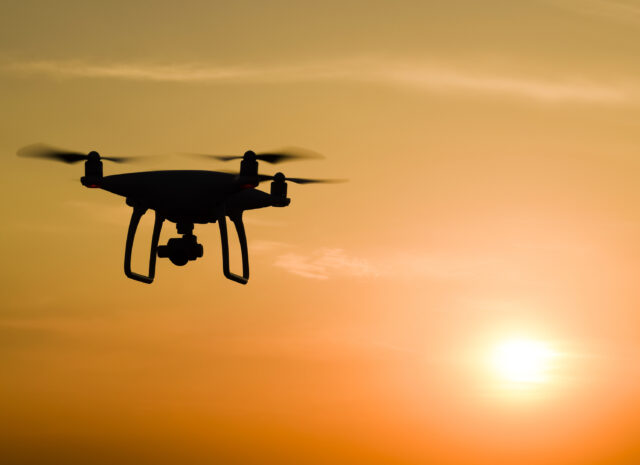 Speaking to STV News, owner of the restaurant Asif Ali explained that he had teamed up with drone pilot John Crawford of Eye in the Sky Glasgow, who also happens to be a Shish Mahal regular.
"We are very excited about it, it's the future," Ali said. "It is still in the testing stages, and safety is paramount, but we hope to see drone delivery very soon."
Crawford's drones can fly at speeds of 50mph and can carry up to 1kg in weight.
Crawford told STV: "We are in the early stages just now but if we can come up with a box that can be lifted and is easily detached it would be a UK first – no one else is doing this right now."
The drones can travel up to five miles and remain in the air for 30 minutes.
Last year delivery platform Just Eat announced a partnership with drone delivery platform Manna and Dublin-based restaurant group Camile Thai. Supermarket Tesco also teamed up with Manna last year, and began trialling drone deliveries of small baskets of goods from its Oranmore store in County Galway.
At the beginning of this year, Pizza Hut began trialling drone deliveries in Israel, flying pizzas to government-approved landing zones.
Amazon has been investing in its drone delivery project, known as Prime Air. City AM reported that the online retailer now has almost 60 UK-based staff working on the scheme. Meanwhile Royal Mail, which has been exploring drone technology since 2015, conducted a successful drone delivery trial on the Isle of Mull at the end of last year.
In the US, companies such as Amazon, UPS and Wing are currently conducting drone tests.
Drone deliveries, both by restaurants and retailers, also face legal hurdles before they become mainstream. Current UK laws still restrict drones from flying at certain heights and over built-up areas in keeping with privacy laws. Commercial use must be approved by the Civil Aviation Authority.
Read more:
DELIVEROO INVESTS £25,000 IN RIDER'S DRONE TECH STARTUP IDEA
NEW BIRD-SCARING DRONE WITH DUMMY CROW BEING TRIALLED IN VINEYARDS