In restaurant news: a survey finds three in four English consumers will visit a restaurant within one month of reopening in April, a cannabis cooking show premiers on Discovery+, and Elite Bistros makes its at-home dining service a permanent fixture.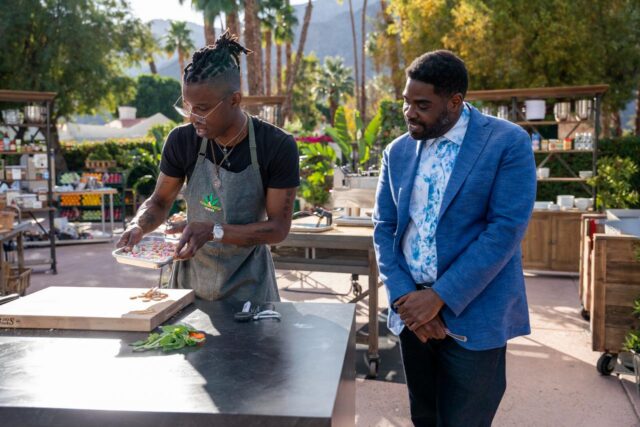 Three in four likely to visit venue with outdoor seating within a month of reopening: According to a survey carried out by analyst CGA, three in four (76%) consumers are likely to visit a venue with outdoor seating within a month of reopening in England. Hospitality outlets with outdoor space are planning to reopen on 12 April. However, 41% of those not returning before mid-May say they don't plan to visit venues for a long time.
Only 39% of hospitality employers take social distancing seriously, study finds: As reported by Big Hospitality, a new survey carried out on behalf of The Compensation Experts found that only 39% of hospitality staff felt their employers took social distancing rules seriously. This compares to an average of 37% when compared to other industries.
Sacha Lord to take hospitality case against government to the High Court: Night time economy adviser for Greater Manchester, Sacha Lord, has confirmed he is to take his legal challenge against the government to the High Court in order to obtain a judicial review. Lord is challenging the government to allow indoor hospitality to reopen on 12 April in order to bring it in line with rules for non-essential retail. Lord said the government had failed to provide evidence as to why non-essential retail was allowed to reopen at an earlier time than indoor hospitality.
Cooking with cannabis show to premier on Discovery+: A cannabis-themed spin-off of popular cooking competition Chopped is to launch on Discovery+. Hosted by comedian Ron Funches, Chopped 420 will feature four chefs who are challenged to use cannabis in a three-course meal made from a mystery basket of ingredients for a chance to win the US$10,000 prize.
Wetherspoons and Stonegate post losses: Pub groups J.D Wetherspoon and Stonegate posted losses this week as the impact of the pandemic continues to be felt. Wetherspoons posted a pre-tax loss of £46.2 million for the six months to the 24 January, with revenue halved to total £431.1 million. Meanwhile Stonegate reported a loss of £746 million in the full year to 27 September 2020.
TGI Fridays to relaunch uniform made out of recycled plastic: American restaurant chain TGI Fridays is celebrating its 35th anniversary by relaunching its red and white striped uniform, with polo shirts made out of recycled plastic. The eco-friendly uniform will launch in 28 restaurants on 12 April. The outfit made its UK debut on 18 March 1986 at the chain's Hagley Road site in Birmingham.
Indoor dining reopens in LA: Restaurants in Los Angeles were officially allowed to reopen their doors this week. All tables must be spaced at least eight feet apart and restaurants must operate at a maximum of 25% of their usual capacity.
Elite Bistro at Home service to continue post-lockdown: Chef and owner of Elite Bistros, Gary Usher, confirmed on Twitter this week that his dining at-home service would be continuing post-lockdown. He revealed that he was signing a lease for a new site and would also be expanding into outside catering, such as weddings.
New openings: 
Acre: Chef Thomas Straker, who has worked at Phil Howard's Elystan Street, The Dorchester and Dinner by Heston, is to open a new restaurant in London's Queen's Park called Acre. The opening date for the venue is yet to be finalised.
Campfire: Brewer Two Tribes is to launch an outdoor eating area adjacent to its brewery in King's Cross. The site will host a regularly rotating roster of UK and international chefs with the initial residency being taken up by From The Ashes BBQ, a trio of chefs who came together in lockdown to create a new BBQ restaurant.
Bayside Social and Ox Block: As reported by The Caterer, Kenny Tutt, the winner of the BBC's MasterChef 2018 and owner of Pitch restaurant in Worthing is launching two new projects. Bayside Social will be an all-day dining site with beach views housed in a new development on the Worthing seafront. Meanwhile, Ox Block will be based in Brighton's Shelter Hall and will serve grilled meats, bacon and steak sandwiches, and deep-fried Oreos with dulce de leche ice cream.