Mr. Ming's Chinese Dining, a restaurant in Hong Kong that has reported a cluster outbreak of Covid-19 recently, has had its lease terminated by its landlord, the K11 Musea shopping mall.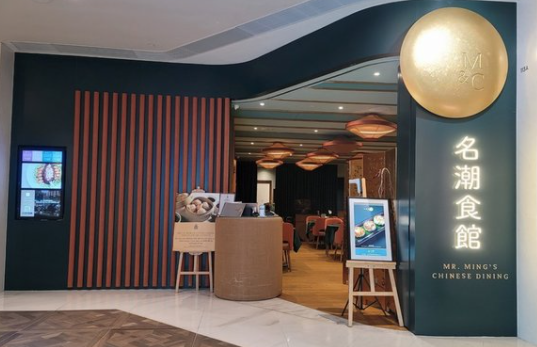 The Covid-19 cluster at Mr. Ming's Chinese Dining was first reported a week ago and has now ballooned to 50 cases.
After government advisor Prof. Yuen Kwok-yung visited the venue, he commented the amount of fresh air supply inside the restaurant is below its license requirement.
Shortly after the vist, K11 Musea decided to terminate the tenancy with the restaurant, claiming that the establishment is using an independent ventilation system which does not meet the hygiene standard.
Meanwhile, they also reassure the public that the ventilation system used in the mall is close to the highest hospital standard, that would be affected by separate ventilation systems operated by individual tenants.
Moreover, the system is not connected to any other shops or restaurants neither. Yuen considered the shopping mall is "safe" upon his site check. Public facilities, such as toilets, are clean with good ventilation.
After the outbreak of the cluster, the shopping mall announced the closure of the entire venue on 27 Feburary for deep cleaning and disinfection for two days; and the period was extended till this Saturday shortly. In addition, the mall has arranged all staff in the venue to perform two COVID-19 test. A negative test result must be presented before the staff members are allowed to resume work.
Mr. Ming's Chinese Dining is owned by Ming Fat House, who is famous for operating playful bar and dining concepts such as Dr. Fern's Gin Parlour and Foxglove. Jonathan Bui, one of the major shareholders of the dining group, is a family member of the founder of Pak Loh Chiu Chow Restaurant, a famous chained Chiu Chow restaurant in Hong Kong.
As the origin of the cluster was believed to be an infected 72-year old cleaner, who was responsible for cleaning, tidying up and sending used utensils back to the kitchen, Hong Kong government announced a new measure, took effective on 4 March, that each restaurant outlet should assign a designated staff for doing clean-ups and that person should either wash hands or change the disposable gloves every each service.