In restaurant news: a High Court hospitality case against the government gets expedited, UK restaurant chain Six by Nico is accused of staff mistreatment, and chef Skye Gyngell opens a farm shop.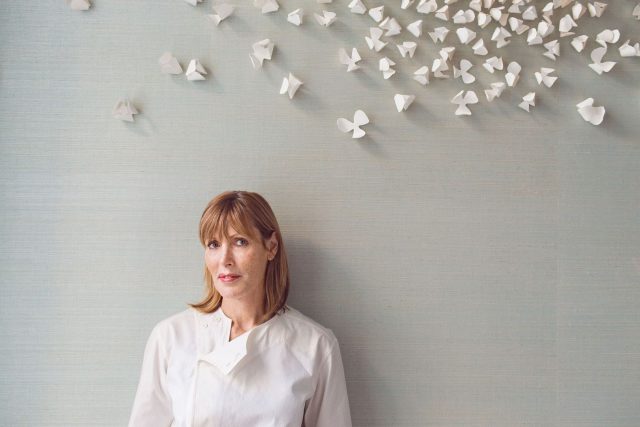 Hospitality High Court case expedited: Night time economy adviser for Greater Manchester Sacha Lord has revealed that his legal case against the government's handling of the reopening of hospitality in England is to be expedited. The next phase of the case will start on 19 April.
Six by Nico staff dispute widens: The Unite union has said that over 40 workers from restaurant chain Six by Nico have made allegations of mistreatment, including underpayment and working long shifts without breaks. However Simeone group, which operates the seven UK restaurants, said it has not received a single complaint from a current or former member of staff. The dispute arose after a head chef working for the restaurant's meal kit brand alleged that he had been fired for asking to be paid for 200 hours of unpaid overtime. The Simeone group denies this, stating that the chef was dismissed for inappropriate conduct and had been paid in full.
Uber Eats launches dine-in service: Delivery app Uber Eats has launched a new dine-in tool in the UK as outdoor hospitality reopens in England next week. The technology, which has been available in some US cities since 2019, allows customers to scan a QR code to browse the menu, then order and pay via the Uber Eats app.
Gibson Bar launches the Gibson Boutique: London's Gibson bar is set to reopen on 12 April and is also launching a new online store. The shop will stock a selection of pre-mixed bottled cocktails and accessories, including porcupine cocktail sticks, clay straws, beer lego jelly, mini Martini sets, glassware, cocktail artworks and more.
Restaurants lose money due to unreliable couriers: Restaurants across the UK are losing thousands of pounds due to couriers failing to deliver kits on time, Big Hospitality reports. Multiple eateries have expressed frustration towards courier APC, in particular.
Chef Skye Gyngell to open farm shop: Chef Skye Gyngell of Spring restaurant in London is to open a farm shop and florist in Notting Hill. On offer will be a range of pre-prepared meals by the Spring restaurant team, as well as bread and baked goods, natural wine and biodynamic vegetables from the Fern Varrow farm. Flowers from Kitten Grayson Flowers will also be for sale.
New openings:
Garden House: Chef Adam Wood, formerly of London's Perilla, is to launch a new restaurant in Cambridge which will open in July.
The Farrier: The Farrier, a new neighbourhood pub and restaurant in north London, is due to open this month. The drinks list will feature natural, biodynamic and organic wines with a floor-to-ceiling wine wall, while the kitchen will be headed up by former Marcus and Alain Ducasse at the Dorchester chef Ash Finch.
Kraft Dalston: Restaurant and bar Kraft Dalston is set to open on 17 May. The project is a collaboration between German Kraft Brewer, urban gin distillery Jim and Tonic and kebab house Le Bab. Set across two floors, the site will boast a microbrewery and distillery.
Glenturret Lalique: Former The Balmoral chef Mark Donald is set to take up the role of head chef at a new restaurant at The Glenturret Distillery. The Glenturret Lalique restaurant will open this summer.
Kol Mezcaleria: Located in the ground floor of Kol restaurant in London's Marylebone, Kol Mezcaleria will have what it claims will be one of Europe's most extensive selections of Mexican and agave spirits, with 80 different Tequilas and mezcals.