Sip Champagnes, a new online retailer and wine club championing grower and small-scale Champagne producers, wants to target the UK on-trade and expand into Europe.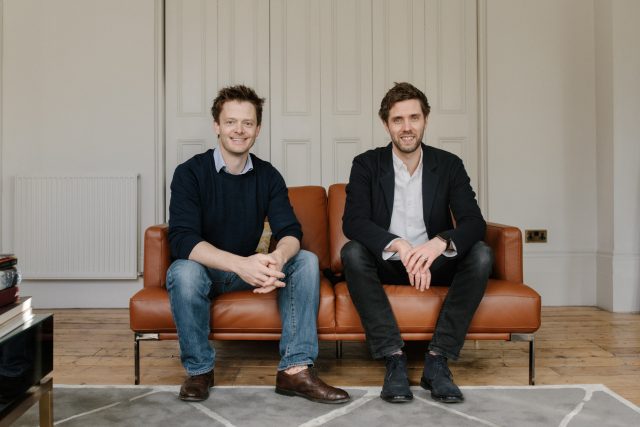 Speaking to the drinks business, co-founder Peter Crawford, a long-time Champagne enthusiast and blogger as well as a trained physiotherapist and cider maker, said he has big plans for his new venture that represents small producers.
Founded in June last year, Sip Champagnes now lists 41 different producers from across the Champagne region and acts as both an online bottle shop and a wine club. Subscribers to its wine club receive a selection of different wines each month, with options priced at £100, £250 and £500.
For that they also receive tailored tasting notes for each bottle and access to a monthly tasting with a winemaker that made one of the wines in their case.
Crawford, who has written close to 20,000 Champagne tasting notes, some of which he posts online under the pseudonym 'à la volée / @alavolee, is keen to use this resource and his experience gained over many years of visiting the region.
"I always wanted to do something Champagne-related, but I was very cautious about sales because I didn't want to tie myself to certain brands," Crawford told db. "Last year, I was approached by a friend of mine [co-founder Daniel Blatchford] and it seemed like a very sensible root to really champion the smaller producers.
"I've tapped into my existing relationships with the small producers that I know, and we were very quick to create a sales model around the subscription concept. It's working very well and ties nicely into the education side of wine too."
When working with different producers, Crawford selects the cuvées he particularly favours, rather than carrying the whole range, with the aim to represent as many different styles and expressions of winemaking as possible.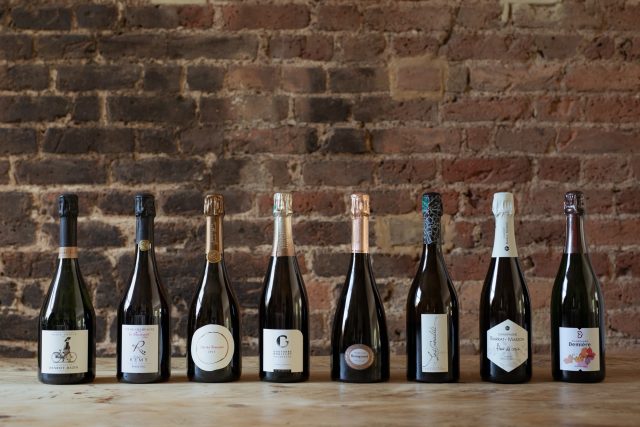 "That's how we create the journeys that people get stuck into when they do their subscription," he said. "We walk around the region with the various producers we have."
Crawford notes that the model will evolve over time as some producers "outgrow" the business.
"I obviously want to retain as many of our producers for as long as possible, but I'm mindful that some of them will build their portfolios and presence to an extent that they'll outgrow us," he said. "We'll happily pass them on, that's the whole point. If we've done our job right, they will find someone to take them from 500-1,000 bottles up to 5,000-10,000."
"We're very fortunate that at this specific time, as we have so many amazing producers coming onto the market, which I know will be household names in matter of years and we'll be talking about them in the same way as we talk about Selosse, Pierre Péters, Pierre Gimonnet. I'm talking about names like Gaspard Brochet, Georges Remy and Champagne Oudiette."
However, Crawford said Sip has expansion plans of its own. One of his major projects will be targeting the UK on-trade when restrictions allow.
"I can't stand behind this statement enough, great grower Champagne deserves to be in restaurants and bars," he said. He aims to get his wines into some of the top restaurants across the UK.
Having acquired warehouse space in Reims in an attempt to centralise the shipping process following Brexit, Crawford also intends to target the wider European market.
"Our great growth plans are to also try and create Sip global as quickly as possible and hit the US and eastern markets as quickly as we can," he said. "We will be setting up spaces over there and giving people access to these amazing wines."
On a year-by-year basis, he hopes to acquire between 10 and 20 new producers each year, in the knowledge that some will move on along the way. There could even be plans to open up a division of Sip to focus on sparkling wines from around the world, including English sparkling wine.
Sustainability is also a key focus for the company. All packaging used is both 100% recycled and recyclable and it invests in carbon offsetting programmes to further reduce its carbon footprint.  With wines organised by price, style and region, there is also a dedicated section for organic and biodynamic producers.
Read more:
It's official: the Brits have drunk more Champagne during the pandemic