An Italian restaurant found itself at the mercy of one of former US President Donald Trump's last sanctions after it was wrongly identified as being linked to a Venezuelan oil trafficker.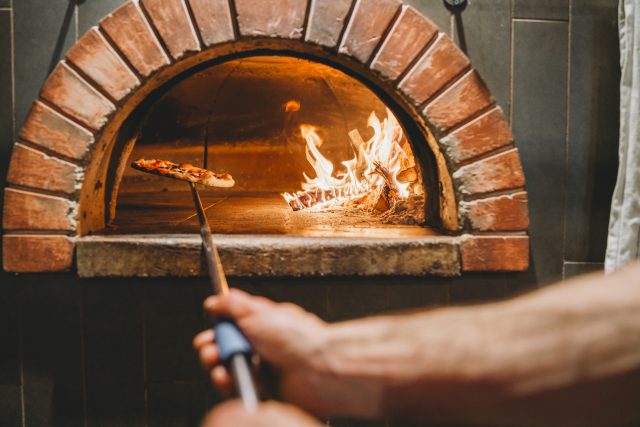 Alessandro Bazzoni, owner of Dolce Gusto restaurant and pizzeria in the Italian city of Verona, was mid-way through cooking a risotto when he found out there was a problem with his bank account.
La Repubblica reports that when Bazzoni arrived at the local branch of Banca Popolare dell'Emilia Romagna, he was told his accounts had been blocked by the US government.
"I asked them if they were making fun of me but nobody laughed," he told La Repubblica. "And in fact there was really nothing to laugh about."
The Trump administration imposed sanctions on Venezuelan state oil company Petroleos de Venezuela (PDVSA) in 2019 in an attempt to force the resignation of the country's president, Nicolas Maduro.
The US had accused President Maduro of corruption, human rights violations and rigging his re-election in 2018.
In his last full day in office in January, President Trump imposed sanctions on another man named Alessandro Bazzoni due to claims he was tied to a ring attempting to evade the US sanctions on Venzuelan oil. A number of other companies, linked to Bazzoni, were also targeted, which is how the Italian restaurant owner appeared on the list.
On 31 March, the US Treasury admitted its mistake and removed the restaurant owner from its 'specially designated nationals' list.
Bazzoni told Corriere della Sera: "I solved the problem myself by entering my information onto the US government's dedicated digital platform. They didn't apologise, but it's not a problem, the important thing is that they removed by name from the list. I'm grateful to the new US government for the efficiency with which it intervened to resolve the issue. It's a bad time: we restaurateurs are facing difficult times, so the last thing we needed was to have our current accounts blocked. Anyway, it's all over now."