The California Wine Institute has launched a new competition this month called Cook with California, which aims to show how well wines from the US state pair with British produce.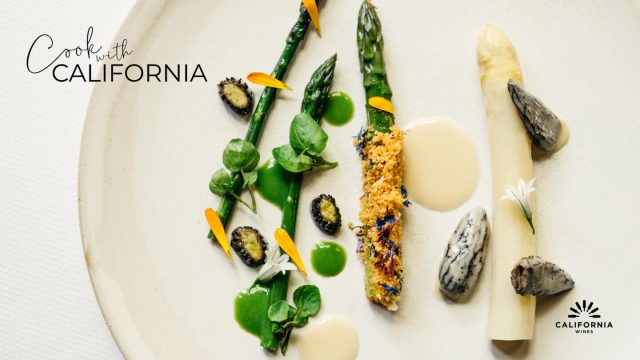 The food and wine pairing competition is open to all those in the UK on-trade with an interest in California wine. Chefs, restaurateurs and their customers across the UK are invited to submit what they believe are the best pairings with different California wines.
The competition is open to teams of two, including one chef and one sommelier. Each entry should include a plan for a three course-course menu, with each dish matched to a different California wine that is currently available in the UK.
Teams can choose to plan three of the following: first course, second course, main course, dessert and a cheese course.
As well as submitting the menu and choice of wine pairings, the teams must include a short description of the courses and explain why the wine they selected is a good pairing, as well as upload an image or video of each course.
The registration form can be found here. 
Those taking part in the competition are also invited to post about their entries on Instagram, using the hashtag #cookwithcalifornia and tagging the California Wine Institute account.
Judging will conclude on 18 May. Judges will select the top five entries, which will be shortlisted for the final. The finalists will then be invited to cook their menus served with matching wines for the judges in London on 3-4 June. They will receive £200 to cover their expenses during the final, and travel and accommodation will also be paid for those travelling outside the M25.
The winning team will be announced later in June. They will receive a trip to California in autumn 2021 or spring/summer of next year, which will include restaurant and winery visits as well as a stint at a top California restaurant.
The four other shortlisted teams will each receive a 12-bottle case of "super premium California wine".
To find out more information, please click here or contact ukcontacts@wineinstitute.org