To celebrate the launch of its Petites line of single-serve cat entrées, Purina's Fancy Feast cat food brand has published a cookbook to "extend the invitation to your cat to join you for mealtime".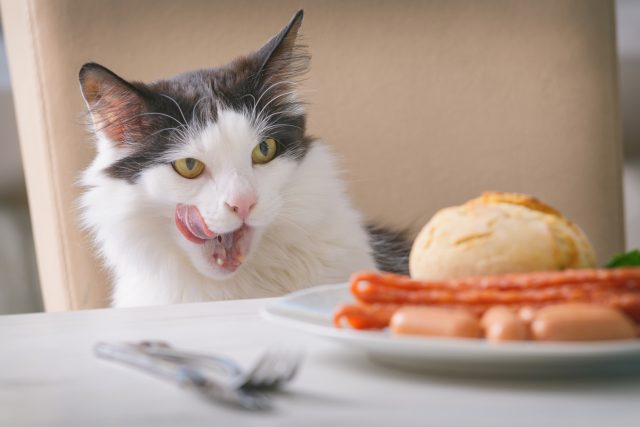 While it may have been a long time (read: never) since you looked at your cat's dinner and thought 'yum', the 12 recipes included in Fancy Feast's digital recipe book have the potential to change your mind.
Created by the company's chef and food innovator Amanda Hassner, with guest additions from James Beard Award Nominee, Jerrelle Guy and actor and baker Josh Snyder, each of the dishes is inspired by the food that you will be serving your cat.
So while your cat will eat Petites grilled chicken entrée with rice in gravy, you can choose a number of chicken themed dishes: from honey sriracha grilled chicken with spicy fried rice, chicken Bolognese loaf with angel hair pasta, sage cornbread chicken pot pie, and chicken and ramen with tomato honey butter sauce. There are similar accompanying dishes for the salmon entrée and whitefish entrée flavours.
"The cookbook features recipes that are elevated but easy enough to whip up on a weeknight," said Amanda Hassner. "Each dish was inspired by the small-plate restaurant trend."
So as if your cat didn't rule your life already, you can now share meal times and even share similar palates. But after a year of isolation, when your feline friend has become your best friend, the cookbook's motto of making mealtime an "elevated experience for all," promises to be the cat's pyjamas.
The digital cookbook is available to download here.
Read more:
Your dog can now get paid $20,000 by Busch Beer to be its official Dog Brew taste tester