English pubs and restaurants made a "robust" return to trading following the easing of lockdown restrictions as consumers take advantage of the good weather, the latest data from Coffer CGA Business Tracker shows.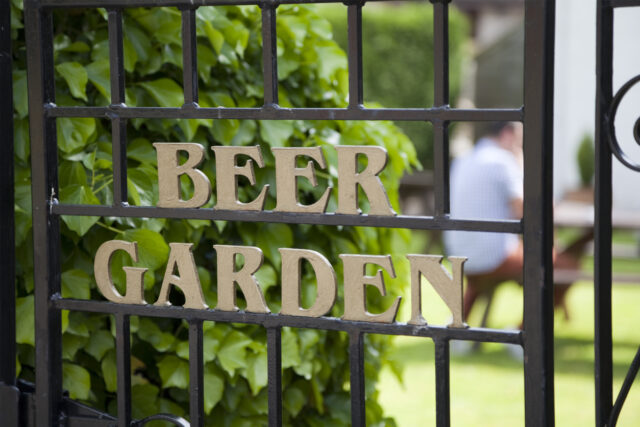 The latest data from the hospitality tracker compare like-for-like sales in the week to Sunday 18 April with the equivalent 'normal' period two years ago, which included the Easter break in 2019.
It showed overall sales were down only 24% from 2019, despite venues having to operate at reduced capacity and being limited to outside trading
Pubs fared better than restaurants, due to their acess to beer gardens and other outside spaces, with managed drink-led pubs down only 11% year-on-year. Pub restaurants saw sales down 22%, while group-run restaurants fell by 34%, and bars saw the weakest growth of all, down 37% on the equivalent period two years ago.
Currently, only two in five managed (39%) sites are open for outside service, although others are still operating deliveries and takeaway services. With the majority of sites still closed, total sales last week were 57% down on the equivalent week in April 2019, CGA said.
Drinks led pubs had slightly higher trading capacity compared to restaurants (44% versus 43%) , with pub restaurants and bars showing the lowest trading capacity at the moment, with only 27% and 25% respectively.
Karl Chessell, business unit director – hospitality operators and food, EMEA at CGA said that pubs benefited from the "widespread sunshine and the eagerness of consumers to drink out again after so long at home."
"With the weather set fair and consumers reassured about the safety of outdoor hospitality, we can expect the positive start to eating and drinking out to continue," he noted.
However he cautioned that so far, managed groups had only been able to open under half of their pubs, restaurants and bars in England, with restrictions still in place in Scotland and some consumers were likelty to remain cautious about going out.
"Total sales will be far off pre-pandemic levels for some time to come, and businesses will need support from local and central government as they embark on the long road to recovery," he said.
A total of 47 companies provided data to the latest edition of the Coffer CGA Business Track, which is produced by CGA, The Coffer Group and RSM.