A sharp frost earlier this month could cost the French wine industry as much as €2 billion due to the damage caused to budding vines.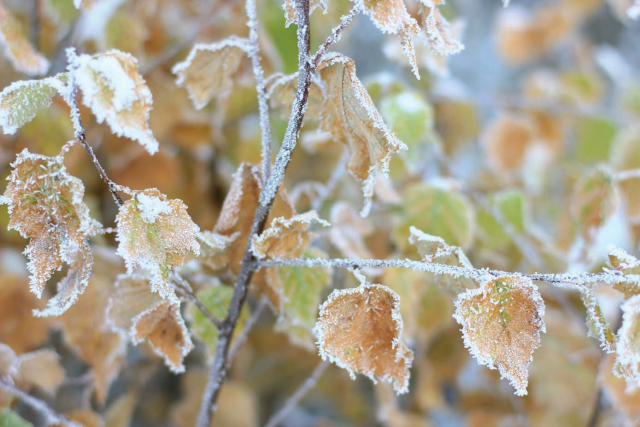 According to France's largest agricultural union, Fédération Nationale des Syndicats d'Exploitants Agricoles (FNSEA), the frosts on 7-8 April were particularly severe in France, affecting vignerons from Champagne to the Languedoc, with the losses estimated to total as much as €2bn.
The freezing temperatures were problematic for vines because early-Spring warmth had accelerated the growing cycle, leaving early-budding grapes susceptible to the frost, as the sub-zero conditions damage any early green growth, beneath which are the embryonic flower clusters – the source of the year's crop.
Speaking to AFP, Northern Rhône producer, Jean-Michel Gérin said he'd lost almost 90% of his crop, representing a reduction of 70,000 bottles of wine.
"We should have six bunches of grapes per vine. Now we're hoping for maybe one," he said.
Across France's major wine regions, reductions in yields for vignerons are expected to range from 20-70%, with high-value Burgundy expected to lose 50% of this year's crop.
According to Vinex, French Agriculture Minister Julien Denormandie described the frosts as "probably the greatest agricultural catastrophe of the beginning of the 21st century." He also said that France had never seen such a hard frost in early Spring.
As previously repored by db, the French government is now offering financial support for growers suffering from crop losses.
According to France24.com yesterday, French Prime Minister Jean Castex has pledged €1 billion in aid for affected farmers, from vignerons to fruit growers.
He said the this emergency aid would be given "in 10 or 15 days" to local officials to support the worst-affected farmers.
Bruno Darnaud, who represents a union for fruit growers in France, has said that his sector is facing losses of €1.5bn.
Read more:
Government aid for French wine producers who gamble with the weather