Japanese consumer electronics company Sony is developing a gastronomy project in collaboration with three-Michelin-starred chef Hajime Yoneda featuring artificial intelligence (AI) applications for functions such as recipe creation.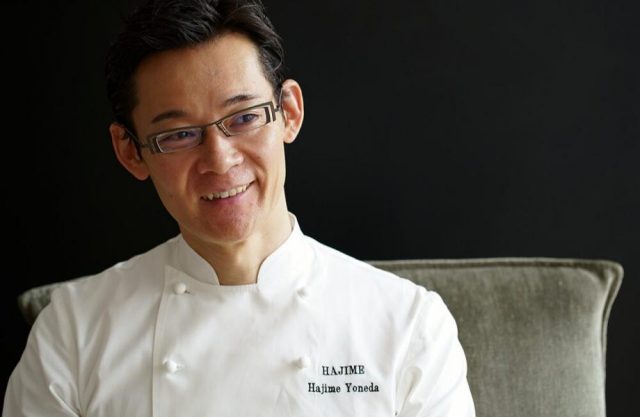 In addition to game, music and pictures, Sony AI sets "gastronomy" as its flagship theme for new technical and business exploration.
Launched in December 2020, Sony AI announced its Gastronomy Flagship Project with the objective of "enhancing the creativity and techniques of chefs around the world".
The company reckons the opportunities in gastronomy as one of the global creative entertainment domains connecting chefs, who are also creators, with diners. They have invested research and development efforts in partnerships with various collaborators.
Chef Hajime Yoneda, owner-chef of Michelin three-star restaurant HAJIME in Osaka, Japan, has been invited to be the advisor of the project on reimagining the future of restaurants with AI & robotics.
Dr. Hiroaki Kitano, CEO of Sony AI, said, "We are excited to embark on a journey to completely reimagine the future of restaurants through the lens of AI and robotics, from sourcing to cooking to servicing, sustainability and more. Given his record of winning the fastest three-star Michelin rating in history, we look forward to challenging any norms and to creating a bold vision of the future together."
According to Kitano, since they learned about the gastronomy community's strong interest and commitment to addressing global agendas, they are not aiming to create a future vision of the restaurants that serves delicious food only, but one that also utilises AI and robotics to contribute to the health of people and the planet.
"Life on Earth has evolved together with changes in the environment and the food we consume. This means, breaking new grounds at the forefront of gastronomy, one bears the responsibility for the evolution of life itself. And when the change spans across both the analog and digital realms, it represents a major turning point.
The use of AI and robotics presents great possibilities from addressing various global food-related issues to new methods of creativity, going beyond mere imitation of cooking. I am truly excited to open each of these new doors with Sony AI. At the foundation of cooking is 'hope'. I would like to make this a project that brings much hope and excitement to the world," commented chef Hajime Yoneda.
The project consists of the research and development of AI applications such as recipe creation based on ingredient data, for example taste, aroma, flavour, molecular structure, nutrients, etc. Powered by proprietary AI algorithms, it is hoped to assist the world's top level chefs in their creative process of ingredient pairing, recipe design and menu creation.
Meanwhile, through collaborations with world-class chefs, Sony AI aims to create a solution that can assist chefs through the entire cooking process, from preparation to plating, by training the robots with sensors and AI for skill acquisition.
In November 2019, Sony established Sony AI as an internal organisation and it turned to be a new company in April 2020 with a global presence in Japan, the U.S. and Europe. The company works on fundamental research and development of AI and aims to "create AI that unleashes human imagination and creativity".