Mark Kempson entered the hospitality industry at the tender age of 13, when he got his first job collecting glasses at his local restaurant. He began his cooking career at The Latymer, moving to The Vineyard at Stockcross in 2004. Over the course of three years, he moved up the ranks from demi-chef to sous chef. A chance meeting with Phil Howard led to a job offer at The Square, where he developed his focus on seasonal cuisine packed with flavour and learnt to make the most of every last ingredient. Three years later he moved to Howard's new venture, Kitchen W8 in Kensington, in the role of head chef. Two after opening he won a Michelin star, which he's retained ever since.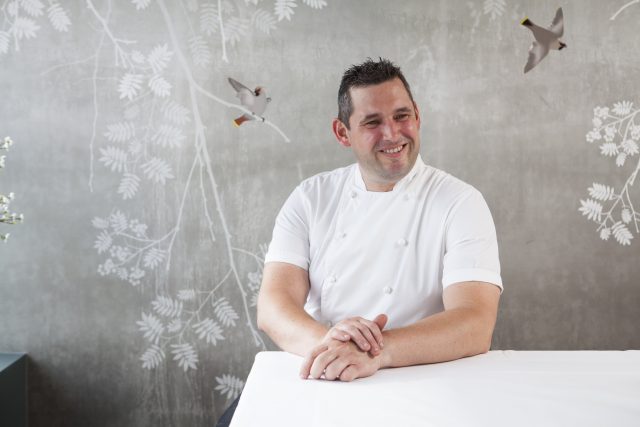 Describe your earliest food memory….
Being made to eat overcooked pig's liver, which was so unpleasant! My Nan cooked it for my brother and I. Neither of us liked it, but we had to eat it.
Did you always dream of becoming a chef or did you fall into it?
I fell into it while working at a pub as a glass collector at the age of 13. A year later, I was in the kitchen helping out and fell in love with the kitchen environment.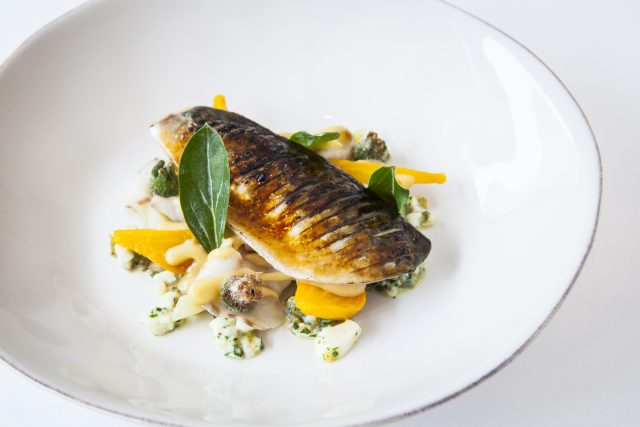 What is the dish that you're most proud of?
Scorched Cornish mackerel, smoked eel, golden beetroot and sweet mustard. For me, this is a perfectly balanced dish that showcases some of the finest produce the UK has to offer. If I take it off my menu, customers are not happy.
What is your ultimate food and wine match?
A luxurious white truffle pasta dish paired with a lightly oaked and well aged Chardonnay from Burgundy.
What is the most memorable meal you've ever had in your life?
Pierre Gagnaire in Paris. We drank the sommelier's wine pairing. I dined with my newlywed wife. We were young and it was our first Michelin three star meal.
What's the weirdest thing you've eaten while on your travels?
Ants. I certainly don't feel the need to try them again. In my opinion, they bring nothing to the party.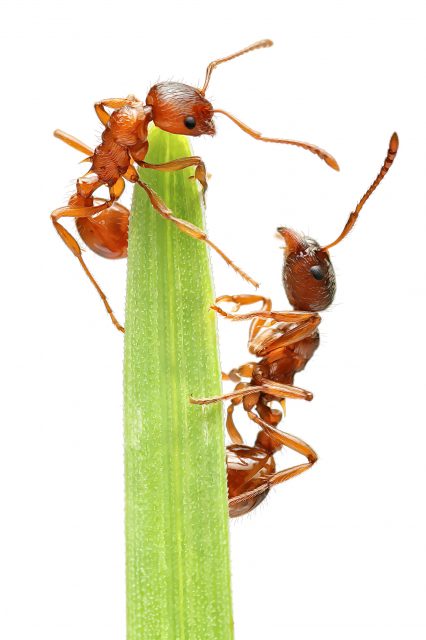 Who is your culinary hero and why?
I really admire Marc Wilkinson who owns restaurant Fraiche in the Wirral. He's a truly passionate and dedicated chef who knows his stuff.
What's the biggest blunder you've made while on the job?
Being late for the breakfast shift at The Vineyard when you're on the rota with the executive chef – a mistake I never made again.
What is your favourite season for food and why?
Spring! After the long cold winter, the welcome sight of vibrant spring produce is so exciting and truly inspiring for any chef.
What single ingredient do you rely on most in the kitchen?
Salt ­ – food would be so awful without salt and correct seasoning.
What is the best bottle of wine you've ever drunk?
2016 Hundred Acre, Cabernet Sauvignon from the Napa Valley. Not only is it right up my street, but it drank extremely well and paired beautifully with the rib-eye steaks we were eating.
What is your guilty pleasure food and why?
Diavolo pizza from Pizza Express with extra chilli oil – it just tastes so good! Whenever we go, I can't help myself.
If you had to only eat one country's cuisine for the rest of your life, what would it be and why?
That's a tough one! There are so many great cuisines from all over the world. Any good produce cooked with respect is truly great, but I would have to choose French, as they have such a variety of wonderful dishes.