For the first time in its 132-year history, The Savoy hotel in London will be opening an outdoor bar and dining experience in its forecourt in collaboration with Islay distiller Bowmore.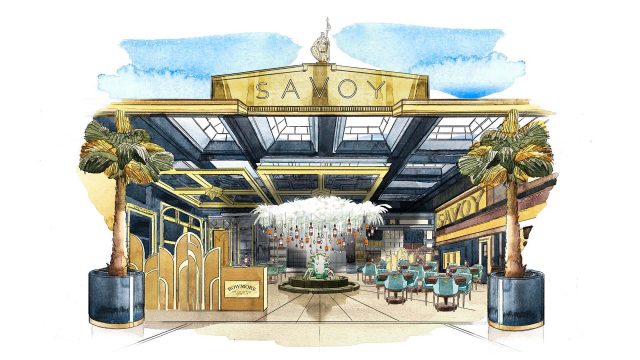 The move follows the reopening of outdoor hospitality in England on 12 April.
The Savoy has joined pubs, restaurants and bars around the country in investing in outdoor space by opening Solas, a pop-up al fresco eatery open seven days a week until 21 June.
Gaelic for 'light, joy and comfort', Art Deco-inspired Solas opens today (21 April) in the Savoy Court in front of the famous hotel.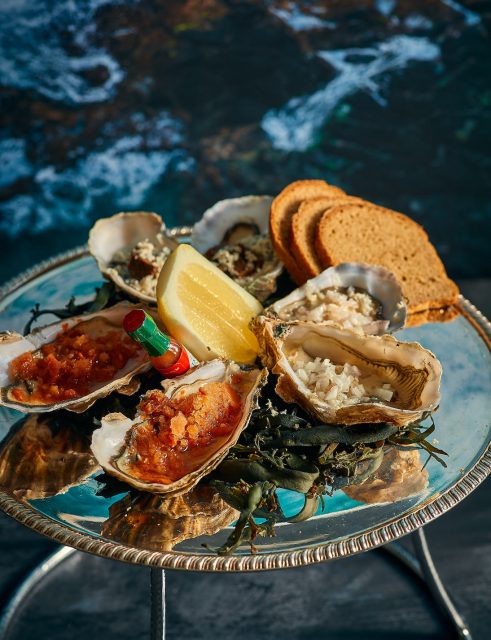 The outdoor venue features a five-metre high 'chandelier' adorned with crystal, decanters and stoppers, inspired by the 62 such light fittings that are installed inside the hotel itself. A slate and granite seafood bar with brass detailing, with a presentation of Bowmore bottles and turquoise chairs, completes the look.
Cocktails, including the Timeless and Golden Eye, will feature Bowmore whisky, while drams of expressions such as the Bowmore 27-year-old will also be available to order.
Items served from the seafood bar include three oysters served in a Bowmore oyster luge paired with whisky, lobster rolls, gravadlax and blue shrimp ceviche.
According to data from CGA and AlixPartners, just under a quarter of licensed premises in England opened for outdoor service in the first week of restrictions being lifted. Some 20,832 sites resumed trading by 15 April, 23.2% of England's known 89,953 licensed premises.