The company behind The World's 50 Best Restaurants list has launched a 50 Next list, highlighting the young trailblazers around the world shaping the future of gastronomy.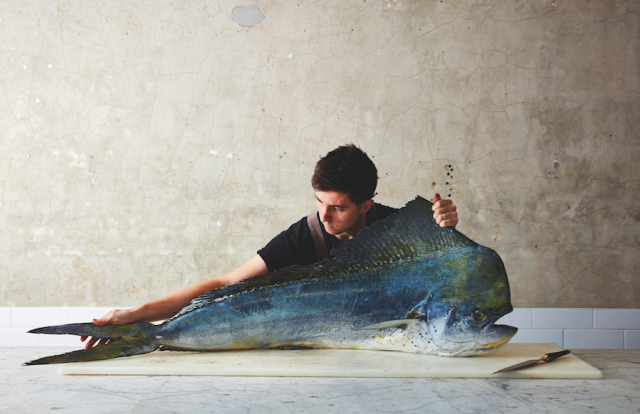 Designed to inspire, empower and connect the next generation of leaders, 50 Next celebrates people aged 35 and under from across the food and drink scene, from producers and educators to tech creators and activists.
This year's virtual announcement will be followed in 2022 with a live event in Bilbao, northern Spain, to celebrate those on both the 2021 and 2022 lists.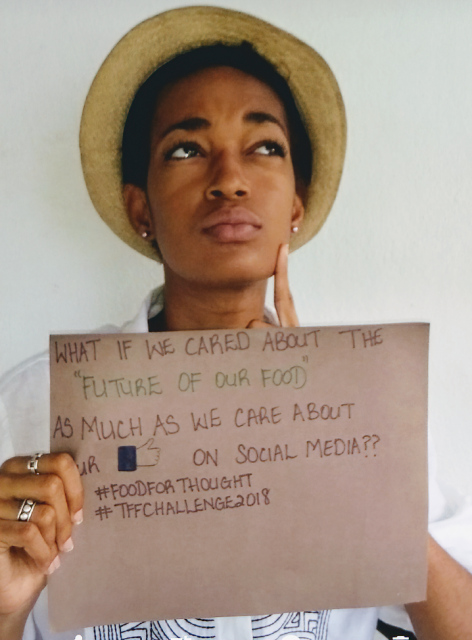 At list not a ranking, 50 Next promotes positive, sustainable and visionary thinking and aims to represent the diversity of the global gastronomic scene. The inaugural list features people from 34 countries across six continents.
The list is divided into seven categories: Game-changing Producers; Tech Disruptors; Empowering Educators; Entrepreneurial Creatives; Science Innovators; Hospitality Pioneers and Trailblazing Activists.
Those on the list are recognised for their overall contribution to the
gastronomic ecosystem, as well as their ongoing potential to drive significant positive change.
The class of 2021 includes Manuel Choqque, a Peruvian famer making 'wines' from 380 ancient Peruvian potato varieties; progressive agriculture advocate Cherrie Atilano from the Philippines; Ghanaian tech innovator Isaac Sesi; Mexican indigenous pioneer Claudia Albertina Ruiz; and Jhannel Tomlinson, a Jamaican climate change champion who empowers women through coffee.
Also blazing a trail on the list are Australian fin-to-tail fish butcher Josh Niland; Maitane Alonso Monasterio, an R&D cook using moths and silkworms in food by hydrolysing their silk into a liquid, and creating tea from their excrement; and Divya Mohan, a Swedish biotechnologist making edible straws from chocolate.
Among the wine pioneers is Katerina Axelsson, an American chemist who taught a computer how to taste wine and uses this AI to predict consumer wine preferences.
Entrants from the UK include St Andrew's graduates Ted Rosner & Max Dubiel, who offer barista training classes for prisoners under the name Redemption Roasters; and zero waste pioneer Doug McMaster, founder of the UK's first zero waste restaurant, Silo.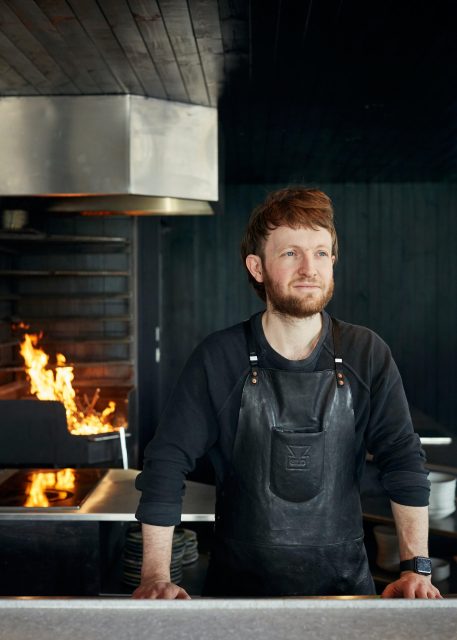 The youngest on the list is 20-year-old Basque medical student Maitane Alonso Monasterio, who has invented a machine to preserve food with treated air that reduced odour-making micro-organisms.
Information about each entrant can be found on the 50 Next website here.
"As the world of gastronomy strives to recover from the devastating effects of the pandemic, it is more important than ever for us to support, empower and celebrate those at every level of the food and drink chain.
"By bringing together this diverse list of young people we pledge to nurture, uplift and provide a platform for those fighting for a brighter future for gastronomy," said William Drew, director of content for 50 Best.
A total of 700 candidates were considered from direct applications, nominations by third parties and talent scouted by the team of experts at the Basque Culinary Center. All finalists were subject to in-depth interviews before being selected.
50 Next includes five people based in Africa, six in Asia, one in the Caribbean, 18 in Europe, seven in Latin America, two in the Middle East, three in Australasia and eight in the US.
The list includes 24 women, 19 men and seven groups, with individuals ranging in age from 20 to 35.
50 Next: Class of 2021
Game-changing Producers
– Manuel Choqque, 33 – Cusco, Peru
– Clara Diez, 29 – Madrid, Spain
– Marianne Eaves, 34 – Lexington, USA
– Mark Emil Hermansen, 35 – Copenhagen, Denmark
– Louise Mabulo, 22 – San Fernando, Philippines
– Josh Niland, 32 – Sydney, Australia
– Jennifer Rodriguez, 34 – Mesitas del Colegio, Colombia
– Gian Marco Viano, 34 – Carema, Italy
– Mikel Zapiain, 33 and Ion Zapiain, 30 – San Sebastian, Spain
Tech Disruptors
– Katerina Axelsson, 29 – San Luis Obispo, USA (from Russia)
– Matias Muchnick, 32 – New York, USA (from Chile)
– Jonathan Ng, 30 – Singapore
– Solveiga Pakštaitė, 28 – London, UK (from Lithuania)
– Abby Rose, 33 – London, UK, and Chile
– Isaac Sesi, 28 – Kumasi, Ghana
Empowering Educators
– Mariana Aleixo, 33 – Rio de Janeiro, Brazil
– Cherrie Atilano, 35 – Makati City, Philippines
– Josh Gilbert, 29 – Gloucester, Australia
– Siddhi Karnani, 30 and Anurag Agarwal, 34 – Siliguri, India
– Ievgen Klopotenko, 34 – Kiev, Ukraine
– Dieuveil Malonga, 29 – Kigali, Rwanda (from Congo)
– Maureen Muketha, 25 – Nairobi, Kenya
– Edward Mukiibi, 34 – Mukono Town, Uganda
– Ted Rosner, 33 and Max Dubiel, 33 – London, UK (from UK and Germany)
Entrepreneurial Creatives
– Ata Cengiz, 28 – Istanbul, Turkey
– Jon Gray, 35 – New York, USA
– Sana Javeri Kaori, 27 – Oakland, USA (from India)
– Adelaide Lala Tam, 27 – Rotterdam, Netherlands (from Hong Kong)
– Divya Mohan, 29 – Lund, Sweden (from India)
– Natsuko Shoji, 31 – Tokyo, Japan
– Thiago Vinícius De Paula Da Silva, 32 – São Paulo, Brazil
 Science Innovators
– Maitane Alonso Monasterio, 20 – Sodupe, Basque Country, Spain
– Leah Bessa, 30 – Cape Town, South Africa
– Kisum Chan, 22 (from Hong Kong) and Lincoln Lee, 23 (from Malaysia) – UK
– Zheyi Chia, 22, and Jonathan Ong, 24 – Kuala Lumpur, Malaysia
– Marc Coloma, 29 – Barcelona, Spain
– Kiara Nirghin, 21 – Stanford, USA (from South Africa)
– Leo Wezelius, 23, Angelo Demeter, 28 and Fredrik Åkerman, 24 – Stockholm,
Sweden (from Sweden, Romania and Sweden, respectively)
Hospitality Pioneers, supported by S.Pellegrino Young Chef Academy
– Jo Barrett, 32, and Matt Stone, 34 – Melbourne, Australia
– Ashtin Berry, 33 – Chicago, USA
– Douglas McMaster, 34 – London, UK
– Diego Prado, 35 – Copenhagen, Denmark (from Chile)
– Claudia Albertina Ruiz, 33 – San Cristóbal de las Casas, Mexico
– Marsia Taha, 32 – La Paz, Bolivia (from Bulgaria)
– David Zilber, 35 – Copenhagen, Denmark (from Canada)
Trailblazing Activists
– Jamie Crummie, 29 and Lucie Basch, 29 – London, UK and New York, USA (from London and Paris, respectively)
– Friederike Gaedke, 29 – Berlin, Germany
– Bibi La Luz Gonzalez, 33 – Guatemala City, Guatemala
– Matt Jozwiak, 33 – New York, USA
– Maya Terro, 34 – Beirut, Lebanon (born in Ukraine)
– Jhannel Tomlinson, 29 – Kingston, Jamaica