The general manager of OenoHouse, a new fine wine retail and bar concept in the City of London, reveals what we can expect from the venue, and which rare drops will be on sale.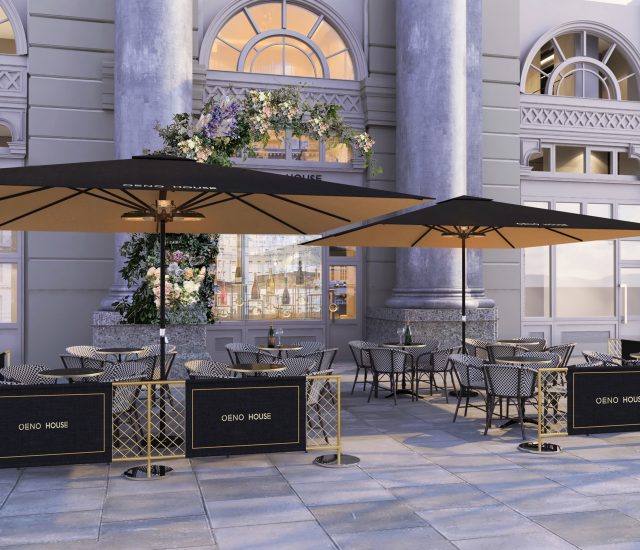 What was the inspiration behind the OenoHouse concept?
The inspiration behind OenoHouse was to create London's premier fine wine shop and bar where wine enthusiasts and collectors can experience the world's top wines. With OenoHouse, we would like to create a bridge between first-class wine producers and the end consumers. Our welcoming, modern retail space will be supported by interactive service. We want to bring the premium bottles to life by getting away from the often too formal context in which they are usually presented to the public. We want everyone to feel welcome and at ease whatever their level of wine knowledge. Our aim is to bring a dash of luxury to everyday life.
Can you give me a teaser as to some of the wines that will be on sale in the shop?
We plan to offer the capital's finest and most ambitious selection of classic and modern wines. Hence our wine list includes many of the most famous and renowned producers such as DRC, Petrus, Gaja, Egon Müller, Domino de Pingus and Screaming Eagle. At the same time, a modern touch will be given by highlighting emerging winemakers such as Bibi Gratez, Dominio de Es, Château Bellevue and Silver Heights to name few. We have always made a point of discovering new talent and supporting up-and-coming winemakers who we believe are the stars of tomorrow.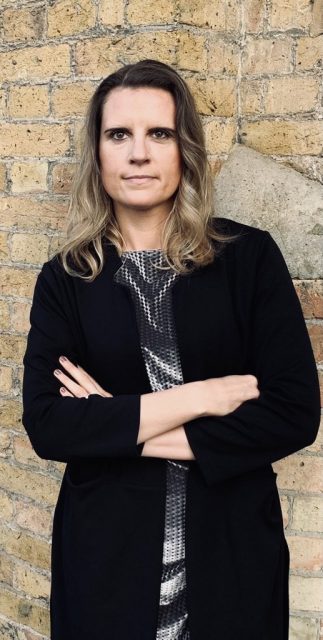 Which Champagnes will you be selling?
We are going to collaborate with some important names in Champagne who will be exclusive to us, such as Boerl & Kroff and Frerejean Freres, and we'll be building a very strong partnership with Brimoncourt. We will also offer the most famous and well-known names in Champagne, like Dom Pérignon, Krug, Taittinger Comptes de Champagne, and Pol Roger Cuvée Sir Winston Churchill. 
When does OenoHouse open and how many wines will be on sale in the shop?
OenoHouse will open end of June with a wine list of over 700 labels. It's important to highlight that our list will be both premium and dynamic in terms of offer. Thanks to our strong relationships with many important wineries and importers, we have the opportunity to vary our selection following our customers' preferences, the latest trends and newest releases.
Another important point of differentiation from other venues it is that our clients will be able to enjoy the wine they purchase with us at retail price at our terrace, with the only addition of a modest corkage fee.
Can you tell me about some of the tastings and events you have planned there?
Our tasting room on the top floor of OenoHouse has a capacity of twelve and will be a welcoming private space for hosting our clients and bespoke Oeno events. This will provide a luxurious environment for appreciating our fine wines and nurturing business relationships and company growth. In collaboration with our brand partners, we will create a series of exclusive invite-only tasting events to showcase new releases and limited editions.
OenoHouse has an all-female team – was that deliberate?
When the job positions went live, we received a variety of applications from different nationalities and genders. The fact that women were shortlisted was based on talent and experience. There are more women working across all areas of the wine industry today, so creating an all-female team is easier than it used to be. I'm excited about it and am proud to see how women are succeeding in this industry.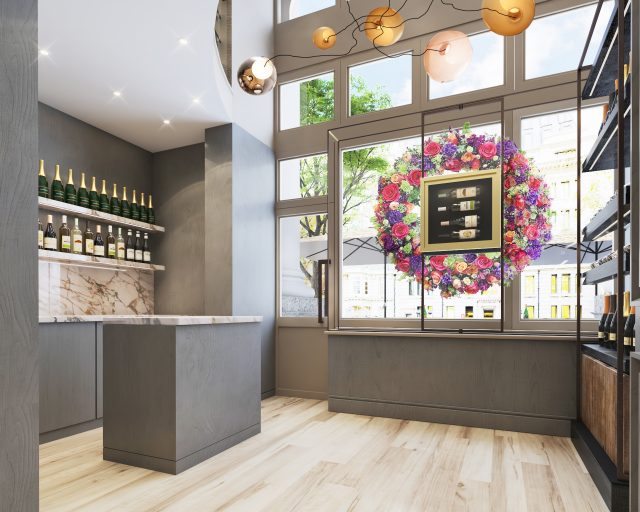 Does the wine trade need to work harder when it comes to gender equality?
When I started my career in the wine industry over 10 years ago, it was rarer to encounter women in a leadership roles. Things have changed since then, and nowadays it's almost the norm to find women covering a wide range of roles. I have never personally found it harder for me to climb the career ladder due to my gender. I've always found London to be a city where talent is rewarded above anything else.
How many wines will be available by the glass at the pop-up bar?
Our offer by the glass is based on quality rather than quantity. We would like to keep it simple and accessible for everyone. Our wine experts have put together a list of wines by the glass that are organised by style and tasting notes rather than the price point. This will provide an opportunity to educate our customers based on their personal preferences.
Who will be doing the catering in the private dining room?
The catering will be a bespoke service that we will offer following each client request. Aside from our in-house service, we are collaborating with some premium restaurants.
I hear you may be rolling the concept out to the US, can you tell me more about that?
The aim of OenoHouse is to create a luxury wine space where all our clients can visit, admire, buy and taste wines. Our dedicated wine tasting room and the terrace will enable us to give customers a 360-degree experience. As we have clients from all around the world, the idea is to open more boutiques of this kind in key areas and cities to give our customers easy access to a first-class wine selection. Our next site is likely to be Miami in 2022 – watch this space!