Launched in 2019, Henrock is Simon Rogan's 'informally elegant' restaurant in the scenic grounds of Linthwaite House in the Lake District. Douglas Blyde catches up with its head sommelier, Charles Carron Brown.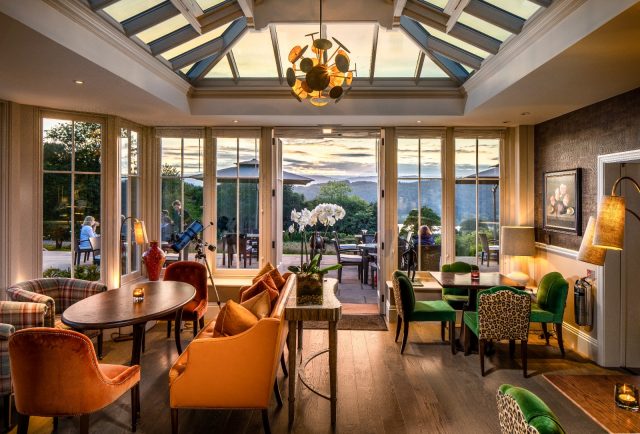 Describe your career to date?
After a shorter stint at Cheltenham university studying events and hospitality than I anticipated, I was offered a position at the newly opened Kings Arms, Charlton Horethorne, in Dorset. At the end of a particularly long day, the restaurant manager, at the end of his wing, offered me a glass of 2006 Spice Route Winery Chakalaka.
Until discovering that Swartland field blend, the teenage me had never before given much thought to red wine. But it got me hooked. I promptly found out what a sommelier did and started doing the WSET before moving to London that summer to start at The Ritz. Gradually gearing up to become a sommelier, I began as a commis, running trays and polishing cutlery while attending tastings on my days off.
Two years on, I rose to become a sommelier there under Master Sommelier, Tobias Brauweiler. Roles ensued at Pollen Street then Roka Aldwych, where I received the call from L'Enclume in the Lake District, which was looking for new staff. Although I'd never even been that far north, I fell in love with Simon Rogan's farm-to-table concept and the Lake District.
I worked under Pierre Brunelli MS at at L'Enclume, pausing to help open Forest Side, Grassmere, with Simon's former sous chef, Kevin Tickle, who won a Michelin star in year one. Then came Henrock, Simon's informal restaurant at Linthwaite House country house hotel.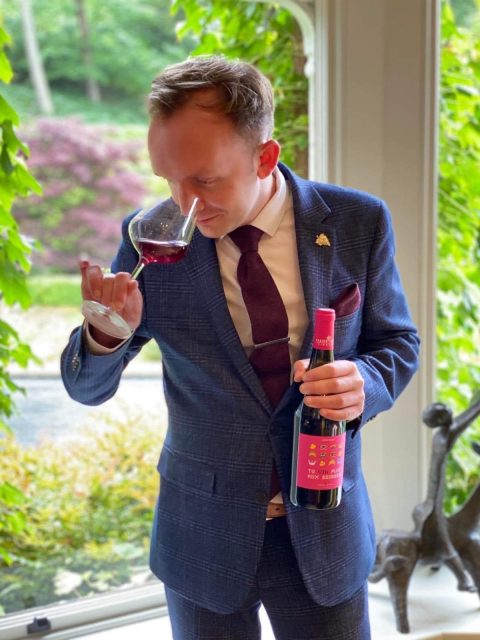 What advice would you give your younger self?
Be prepared to work hard and sacrifice a lot because when you look back it will be with a huge sense of price. You are also going to laugh a lot and drink an obscene amount of extraordinary wine.
What is your approach to the list?
Straight off the bat, sustainability with a focus on small artisanal producers whose ethos matches our own, including several English estates, such as the modestly run Exton Park in Hampshire, because our industry has entered a golden age.
Which grape aren't you friends with?
I try to keep an open mind. While one producer's wines might not be to your liking in a particular region, there might be another down the road whose wines are more to your style. Beaujolais in particular is underappreciated, offering good value, all year round drinking and terrific opportunities for food pairings. A lot of its wineries focus on organics and biodynamics and were at the forefront of the natural movement.
What is your vintage, and what is drinking well from that year?
Fortunately, I'm from 1989 – a fantastic vintage for Bordeaux's left bank. Pichon Baron offers a quintessential insight into that year, being consistently full of cedar, blackcurrant and tobacco. It's very good value in comparison to the first growths.
How does Henrock's location impact on the enjoyment of wine?
With its stunning views overlooking Lake Windermere and the surrounding Fells, the location helps set the mood, evoking an emotional response. Combined with the carefully curated wine list, it all helps create the perfect story.
Is the customer always right?
It's important to listen to the guest's point of view without getting yourself into a situation where you become flustered that they don't agree with what you're saying. Stay calm, work through the issue and make it priority number one that the guest always leave happy.
Where would you plant your fantasy vineyard?
I have been going to Chinon for many years for its local artisanal winemakers, quaint French villages and amazing food in abundance. I would plant an walled monopole of Cabernet Franc, farmed 100% biodynamically with minimal intervention in the winery.
What is your go-to drink at the end of a long day?
Chilled craft beer from small local brewery, Unsworth Yard Brewery in Cartmel.
Do you have an unusual hobby or skill unrelated to wine?
One of the joys of living in this spectacular part of the world is fell walking on a glorious sunny day followed by a picnic with wine.
What is the last book you read?
The Noble Rot Book: Wine from Another Galaxy.
Henrock, Linthwaite House, Crook Rd, Bowness-on-Windermere, Windermere LA23 3JA; +44 (0)15394 88600
This article has been re-produced from The Drinks Business with permission.