As well as being the head sommelier of Chiswick's wine-focused La Trompette, Donald Edwards has launched an engaging online journal that reimagines food and wine pairings from the root up, shining a light on wine matches for seasonal vegetables.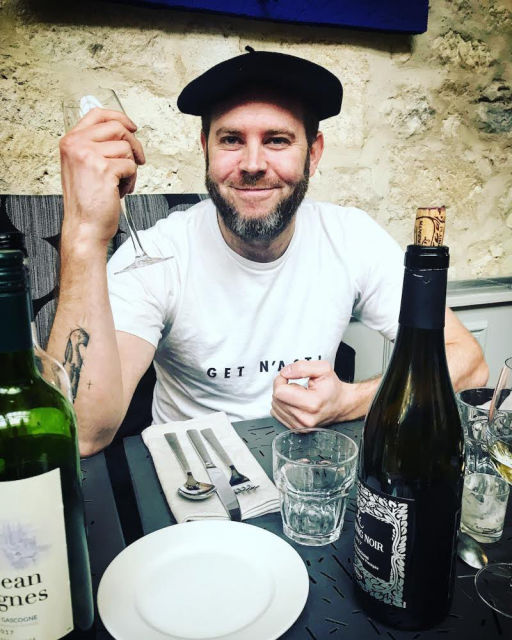 Called 'Radical Wine Pairings', Edwards, who has also worked as head wine buyer for Brunswick House, St. Leonard's, and Temper Soho, as well as being the creator of Peckham Bazaar, "seeks to reimagine food and wine pairing from the roots up to make it relevant to how we eat and drink, and reflect the seasons on the plate and in the glass."
So, from where did the impulse to write stem? "I'd felt for a while that there was a space in wine writing that wasn't really being filled and then with the added time for reflection that being on furlough bought me I decided to start," notes Edwards.
"The original intention was to look at food and wine pairing from the viewpoint of seasonal vegetables, as I felt the literature around pairing was traditionally very protein-centric. It just went from there as I found it quite satisfying weaving the other threads and issues into pieces so they were about food and wine but also other things."
On making Brussels sprouts more "exciting" given they too often "only appear as a side, whereas we fetishize the turkey, pandering to its triumphant blandness", Edwards inimitably prefers to "ferment the shit out of them", even turning them into a form of 'sprout-chi pancake' which he says work surprisingly well with ripe New World Sauvignon Blanc or even an overripe Condrieu, especially when blue cheese "has been added to the party for a toastie".
When considering salsify, Edwards begins his article by lamenting the loss of aromatic opportunities for urban dwellers. "Living in a city can leave you starved of real scents. It's a shock getting close enough to the Thames estuary to smell the seaweed and water.
"I love the way that a change of wind can so profoundly take you to a different time, seemingly a much earlier one."
On the ingredient itself, which, Edwards observes, "is one of those vegetables that we rarely encounter outside of restaurants", and whose chief interest "lies in it being one of a small number of plants that smell like seafood (oysters in the case of salsify)", Edwards finds harmony in a most unexpected vinous situation.
"It's one thing finding crushed oyster shells and the floral sweetness of cucumber water in the aromatics of a Muscadet or a particularly lean Chablis. It's quite another when it's wrapped up in the dark berries and wild herbs of Mencía from Monterrei and the Ribeira Sacra, or intermingling with the peppery red fruits of Listán Prieto from Tenerife."
And with artichoke, traditionally considered a pariah when it comes to wine and food matching by sommeliers, Edwards celebrates the "poetry in names", beginning his entry with a Latinate ditty:
'Spring, purple globe, white globe,
Brindisi, paestum, chianti,
Carciofo romanesco, friesole
Baby anzio,
Imperial star, lyon, omaha
Sangria, tempo, siena, violetta
Castel, purple globe, white globe'
Edwards goes on to liken artichoke to the grape variety, Nebbiolo. "Occasionally bitter, hard to get to grips with, spiky, woody and occasionally floral. I could as easily be talking about Nebbiolo as I could the artichoke", he says.
For more information on Radical Wine Pairings click here.