Michelin-starred Fitzrovia restaurant Pied à Terre has followed Le Gavroche's lead in closing for lunch indefinitely due to staffing shortages fuelled by Brexit.
Founder David Moore made the "difficult" decision to close for lunch "until further notice" this week due to recruitment problems caused by Brexit and Covid.
From this Saturday, the Fitzrovia restaurant which is celebrating its 30th anniversary this year, will be closed for lunch to protect the welfare of the team and maintain the high standards of food and service the restaurant is known for.
The venue will remain open for dinner from Tuesday to Saturday. "If I slog them to death, in two weeks' time, I won't have a restaurant," Moore told the BBC.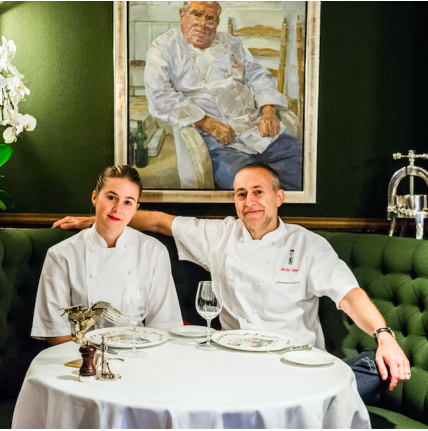 "You struggle through everything that we have had to struggle through with Covid, and then you come back and you get another kick in the teeth," he added.
Moore told the BBC that 800 people applied for a receptionist role at the restaurant in November 2020, but he received just seven responses when he re-advertised the role three weeks ago, and no-one showed up to an interview.
Even the offer of higher wages doesn't seem to be tempting people to apply. "I don't know anybody who is not looking for a kitchen porter," Moore said, citing Brexit as the biggest driver of the current on-trade staff shortage.
"The government doesn't realise the huge commodity we have that they have excluded us from, that keeps this industry moving more than anything else," Moore told the BBC.
The UK hospitality industry has long relied on young European workers seeking to gain experience in London, which is among the top culinary capitals of the world.
During the pandemic, many furloughed staff went back to their homelands and haven't returned, leading to a lack of staff to help run reopened restaurants.
Earlier this month two Michelin-starred restaurant Le Gavroche ended its lunch service indefinitely, while natural wine specialist Terroirs closed its doors for good.
Chef Michel Roux Jr, head of the Mayfair venue, cited staffing shortages and the combined pressures of Covid and Brexit as being behind the decision to stop its lunch service.