An incredibly generous "mystery man" at a restaurant in the United States left staff stunned after he gave a tip that amounted to more than 400 times the price of his bill.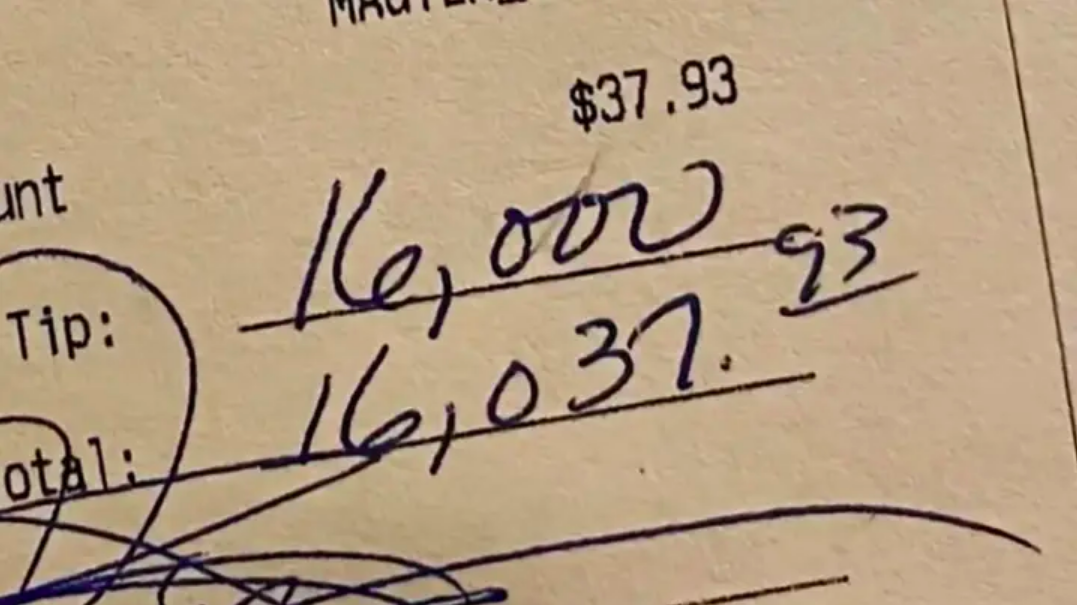 The "mystery man", as staff dubbed him, wished to remain anonymous despite his extraordinary act of kindness during an incredibly tough time for the hospitality industry.
His order: two chilli dogs, fried pickle chips and a couple of cocktails from the Stumble Inn Bar and Grill in Londonderry, New Hampshire amounted to US$37.93.
However, when it came to tipping his wait staff, the customer went several extra miles, leaving a jaw-dropping $16,000 tip.
The Bar and Grill's owner, Mike Zarella, admitted that he "thought it [the tip] was a mistake".
The customer, though – who isn't a regular at the venue – confirmed that the tip was genuine.
Michelle McCudden, a barmaid at the venue, told reporters that the wonderful gesture had restored her faith in humanity.
"He's kind of a mystery man. I've been doing this a very long time and I never thought anything like this would happen to me.
"We went up and we thanked him. It's just been a really rough year for all of us.
"For someone to do something like that really restored my faith in humanity. He just said that we work really hard and he wanted to do something nice and he just really wanted us to have it."
The Bar and Grill's wait staff have shared the tip with the venue's kitchen staff, as well, ensuring the mystery man's tip and generosity was given to as many people as possible.
Meanwhile, a video that went viral on TikTok recently showed people sneaking booze into pubs and bars using sanitiser bottles. You can see it for yourself here.