With his brother Jonray, Peter Sanchez-Iglesias turned his family's Bristol trattoria into one of the UK's most revered Spanish restaurants, winning a Michelin star in 2009, which it has held ever since. In October 2019 he opened his first London venture, Decimo, on the 10th floor of The Standard hotel. His Paco Tapas venue in Bristol also boasts a star.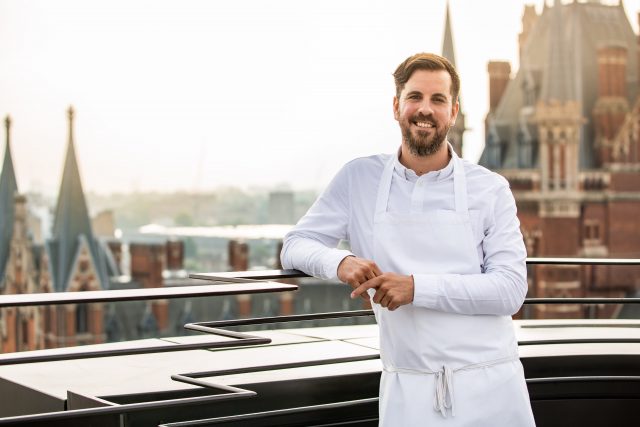 Describe to me your earliest food memory…
Picking mussels and sea snails with my dad. At the time I found it so disgusting that he would eat snails. We cooked them back at our caravan and I remember how amazing the mussels tasted. I tried a snail and hated it.
Did you always dream of becoming a chef or did you fall into it?
I've always loved eating food, so the first chance I got to make it myself, I jumped at it. That naturally lead to me wanting to help in my family restaurant kitchen at Casamia. The rest is history.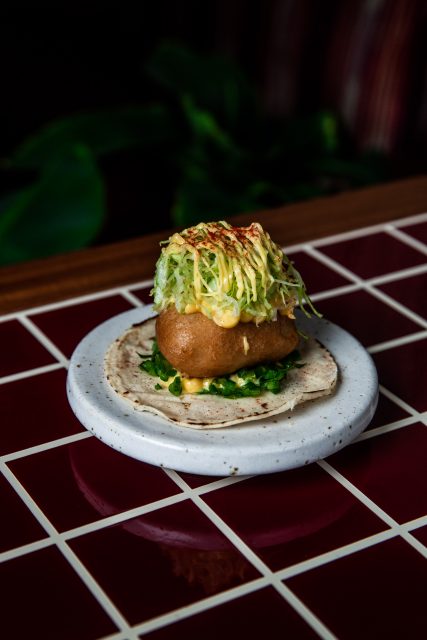 What is it about the catering industry that has kept you hooked?
I think it's the constant chase of trying to create something better every day. You don't get bored of cooking, that's what keeps me going. It just takes dedication and time.
What is the dish that you have created that you're most proud of?
Most recently, a simple grilled red pepper dish for Decimo. It's truly delicious with bread grilled over fire. I'm a massive fan of less is more and this is a perfect example.
What is your ultimate food and wine match?
I recently tried our baja taco at Decimo with Dom Pérignon 2008 and I was blown away by it. Champagne and tacos – who would have thought?
What is the most memorable meal you've ever had in your life?
With my family at The Fat Duck when I turned 18. It was a meal that made me understand anything was possible. We drank the cheapest white wine on the list, that was still quite expensive, but I remember really enjoying it.
What's the weirdest thing you've eaten while on your travels?
In Tijuana, I had different types of bugs fried and finished with chilli salt, while drinking Tequila. They tasted amazing.
Who is your culinary hero and why?
Ferran Adrià because he didn't stop thinking outside the box.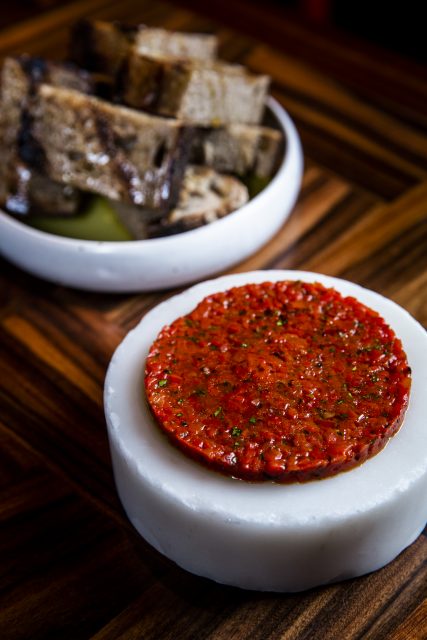 What's the biggest blunder you've made while on the job?
Missing four large tables of 12 people at an event due to miss-counting. It was a disaster and I still don't know to this day how we did it. Especially as it was a cold salad plate with 15 different ingredients, all done well in advance, and we had nothing really left.
What is your favourite season for food and why?
I like winter, as you have to really challenge yourself to create something amazing.
What single ingredient do you rely on most in the kitchen?
Salt all day long, it changes everything!
What is the best bottle of wine you've ever drunk and why?
I'm a big fan of small vineyards, as you get to have a more romantic connection with the wine. The wine I fell in love with was in the hills of Cala de Mijas in Malaga – Bodega Malbajio. They produce a red wine called Caníbal – only 300 bottles are made each year and it's very special.
What is your guilty pleasure food and why?
Burgers – they're so simple to make, packed with flavour and filling at the same time.
If you had to only eat one country's cuisine for the rest of your life, what would it be and why?
Thailand as the flavours of the cuisine are so diverse.