Chris Gibson, co-founder of The Farrier, speaks to Douglas Blyde about his new natural wine-focused neighbourhood pub and restaurant at Camden Stables Market.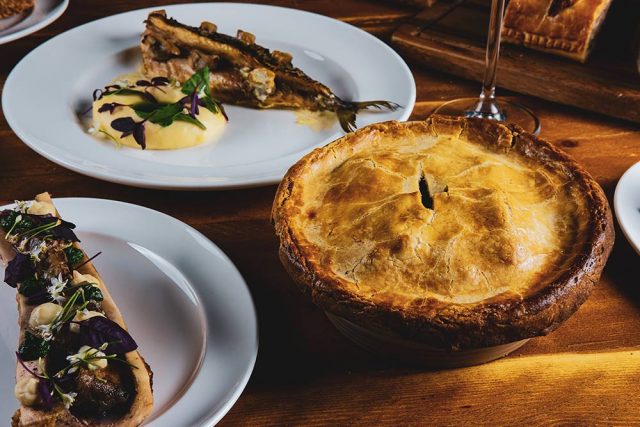 Why the name, The Farrier?
The building was a former horse hospital and stables and a farrier is a smith who shoes horses. When deciding on a name, we wanted something that drew upon our site's history and heritage, so dedicated it to someone who could have appreciated a drink after work here back in the day.
Describe your career to date…
When I was 18, my sister got me a job in a nightclub in Sheffield, then I went on to working in bars while at university in Leeds. After university, I went on to manage cocktail bars, restaurants, theatre bars and pubs for a number of years before we took on The Farrier. Wine was always something I was interested in, but I really started running with it about four years ago when I had the opportunity to visit a few wineries around Europe and found the whole process exciting.
What is your vintage?
I am still young, but what a great vintage for South Yorkshire!
How do you approach your wine list?
Motivated by intrigue, we went down a natural wine rabbit hole and found so many exciting wines that were like nothing we'd ever tasted before. We wanted to create a place that showcased these lesser-known finds in a setting that felt un-intimidating for your average drinker.
The list is focused around organic or biodynamic farming, and low intervention winemaking, with an importance placed on the story on the winemaker and provenance. Our eclectic mix ranges from really funky wines with labels that make them look like craft beers to appease the inner hipster, to the more timeless classic styles, because let's face it, they're classics for a reason.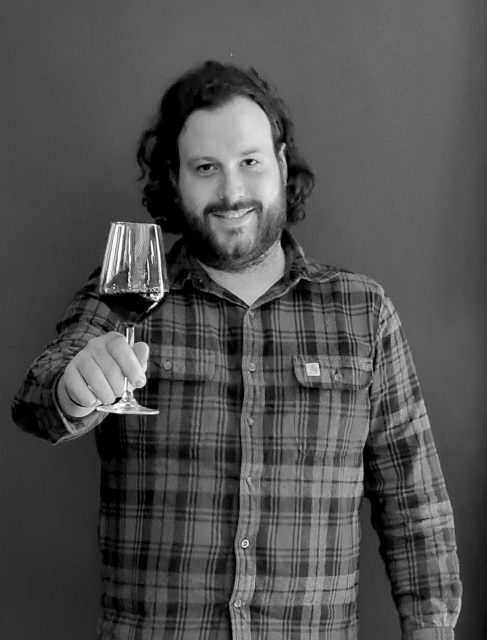 Which grape do you find it tricky to get along with?
On paper, Albariño would very much be my bag with some fish on a nice sunny day, but most of what you get in restaurants and bars these days never quite does what it says on the tin.
Are English wines just a token gesture or more of a meaningful inclusion?
We absolutely love the English wines on our list. The stuff that Ben Walgate is doing at Tillingham is really challenging what we've come to expect from a glass of wine. I also think there's a real need for everyone to be buying produce locally and sustainability is something that guides a lot of our decisions. Although sustainability has become a bit of a 'classic line' from businesses and therefore sometimes sound disingenuous, it can also never hurt to support local farmers and cut down the amount of fuel used to get a product into your mouth.
What about spirits… 
Our only real focus here is getting in stuff we like that we think our customers will appreciate. We've tried to look for products that are as local as possible, so it was a no brainer to go with our neighbours, Half Hitch Gin distillery just 300 metres from The Farrier and their gin features in our Locally Sourced Negroni, alongside Sacred Spirits' vermouth and bitters, produced up the road in Highgate.
And do you take a proactive approach to low/no drinks?
I have a bit of a vendetta against brands that are selling flavoured water in a nice bottle for over £25. It seems like a complete con and none of the products I've tried do anything for me. We utilise things like vermouths and Sherries to create low ABV spritz drinks, as well as making our own cordials for some delicious homemade sodas.
If you could give your younger self advice, what would it be?
Don't be scared to like what you like, but make sure you try everything. There is nothing wrong with drinking a cold, delicious, flavourless lager – you don't have to pretend to like double IPAs, but definitely give them a go.
What is a 'Roastie Toastie' and what should we drink with it?
Our soon-to-be-famous Roastie Toasties are our chef, Ash Finch's take on the king of all sandwiches – the leftover Sunday lunch sandwich. Every Monday we rescue any leftover beef or lamb, some roasted vegetables and Ash's indulgent cheese sauce from his cauliflower cheese, whack it in our house made focaccia and serve with a jug of gravy for pouring or dipping. I make sure I schedule lunch meetings for Monday just so I don't miss out!
I would recommend pairing it with a great wine we have on the list called L'Hurluberlu made by a guy called Sebastien David in the Loire. It's a properly crunchy Cabernet Franc, perfect with a beef roast on Sundays and definitely works alongside the Roastie Toastie. We tried it first on a food research trip to St John last year and decided to sell loads of it at The Farrier – definitely a staff favourite.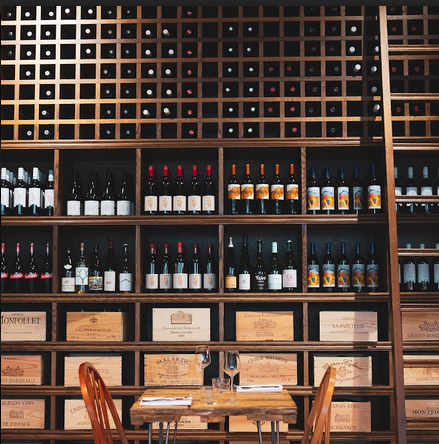 How do you intend to keep and motivate your team?
Three things: training, fun and pay. We are focussed on helping our team develop their product knowledge and make sure they taste something new every day. We want to create a fun atmosphere with likeminded people doing their thing, which can only help the customer experience too.
And we pay everyone at least the London living wage as well giving them 100% of the tips and service charge, which sadly many companies now dip their fingers into or hold over people's heads as a bargaining tool. Going to work until midnight isn't a hobby and we intend to make sure our team is looked after.
Is the customer always right?
People know what they want, and they know what they like. We are here to guide them to making the right choice for them, not turn our nose up at their requests.
Where would your fantasy vineyard be?
In the Yorkshire Dales. The people of Yorkshire will buy absolutely anything if it is made in Yorkshire and has a Yorkshire rose on the label. I'd grow Pinot Noir and make some delicious Yorkshire Rose Rosé.
What's your drinking guilty pleasure?
I'm partial to what my girlfriend and housemate call 'Princess Juice' – cheap, pink, fizzy wine from your local off-licence to drink on a sunny day in the garden or out of a plastic cup in a park. It keeps us young and humble.
Do you have an unusual hobby?
I wish I could say I do jousting or weave rugs or something, but my downtime is spent doing my three favourite things; eating, drinking and sitting down.
What was the last piece of music you danced to?
I did quite a bit of moving to some Kate Bush after a few drinks the other day.
Finally, who would be your ideal dining companion from past or present?
I'd love to have dinner with American rapper, Action Bronson. He can probably eat more than me, which is always a sight, and he could bring his 'wine shaman' along who is his personal wine buyer with a mad knowledge of natural wines.
The Farrier, Camden Stables Market, 87/88 North Yard, Chalk Farm, London, NW1 8AH; Tel: +44 (0)208 092 4100